What's the best AMD CPU on the market today?
Updated: Mar 3, 2023 3:34 pm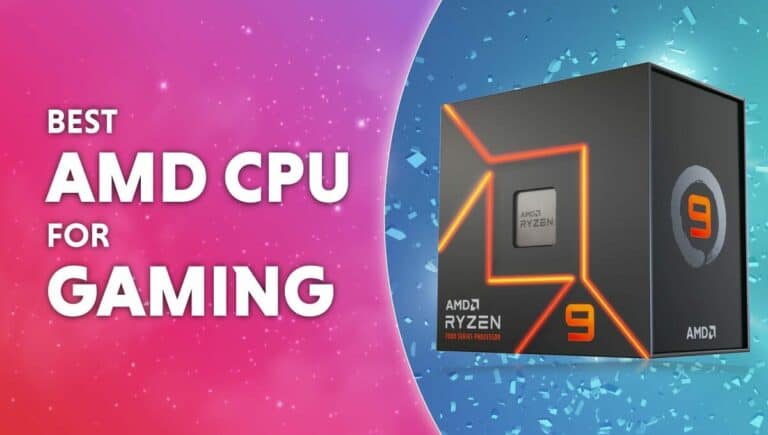 AMD has made some pretty impressive advancements in recent months, with the release of the Zen 4-based Ryzen 7000 series, and the recent launch of the new X3D line-up. AMD has pushed the boundaries in what we thought possible. But, with all that being said, what is the best AMD CPU in 2023?
Now Read: Best CPU for gaming 2023.
We're going to be taking a look at AMD predominantly in the last year, and focusing on the Ryzen 7000 and the 7000 X3D series. This means we may not mention the 5000 series much, but just know it's still a fantastic series for anyone on a budget.
Without further delay, let's jump into the best AMD CPU in 2023.
---
Best AMD CPU in 2023
Heres what we consider to be the Best AMD CPU in 2023.
01
Best AMD COU in 2023
Ryzen 9 7950X3D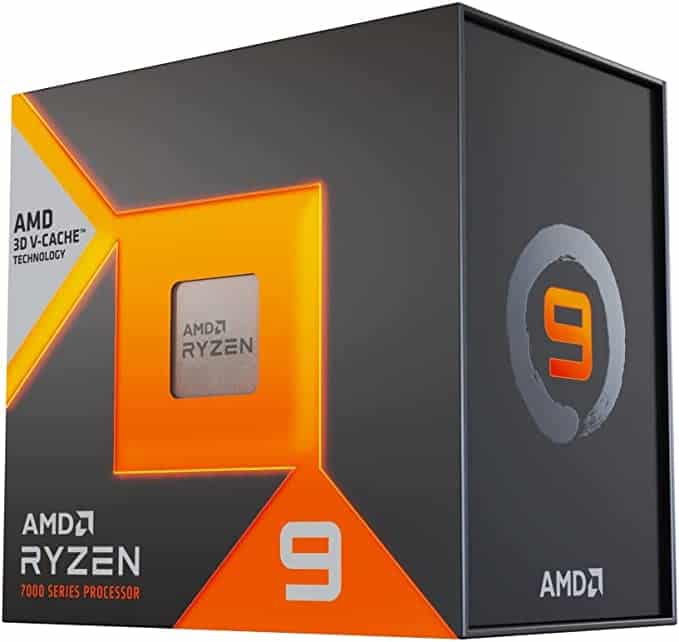 Ryzen 9 7950X3D
02
Runner-up best AMD CPU in 2023
Ryzen 9 7900X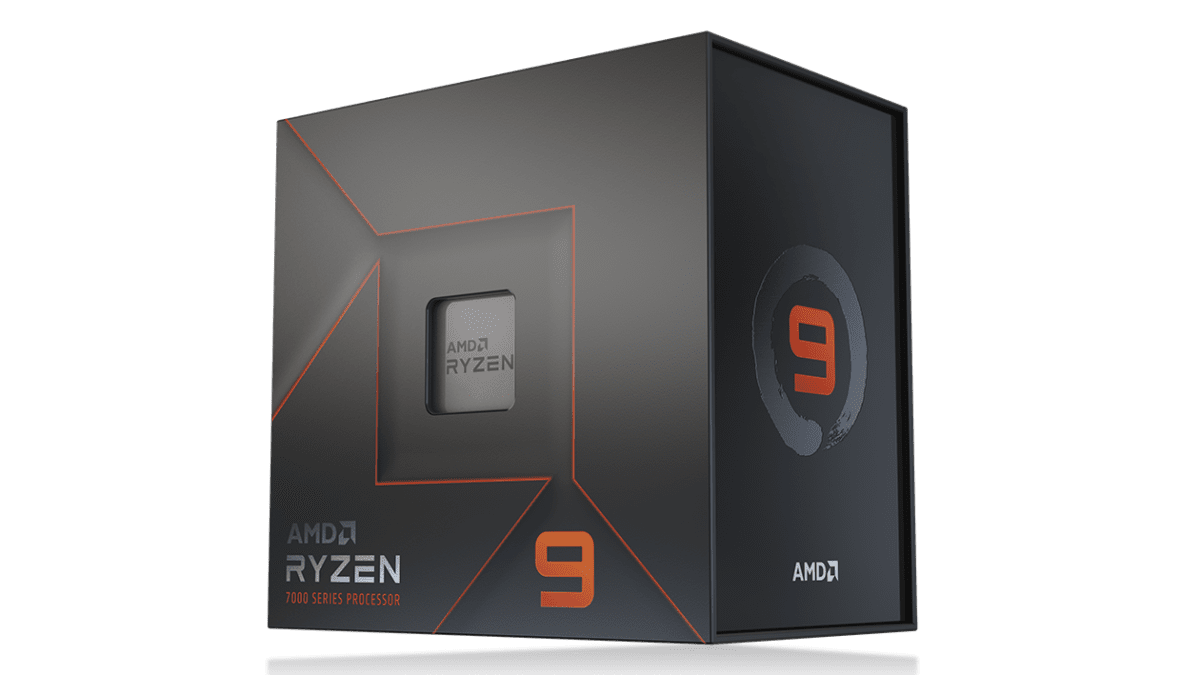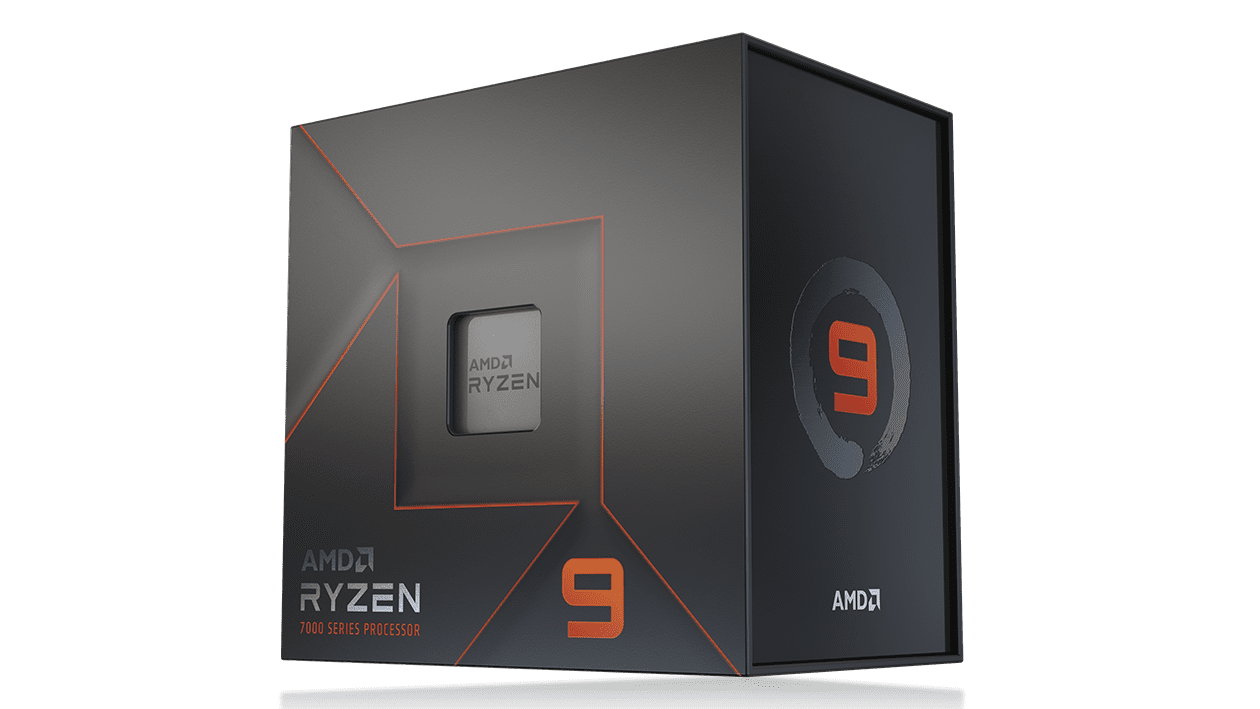 AMD Ryzen 9 7900X
03
Wildcard Best AMD CPU for las-gen in 2023
Ryzen 7 5800X3D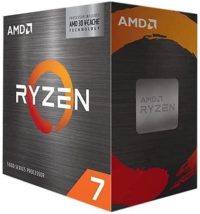 AMD Ryzen 7 5800X3D
---
What is the Ryzen 7000 series?
AMD has recently released it's highly anticipated Ryzen 7000 series of processors. This includes three CPUs and two X3D CPUs, with a third on the way.
The performance of these new CPUs was improved massively over the previous generations of AMD CPUs, and despite a few hurdles, AMD has once again cemented itself at the top of the CPU food chain.
The 7000 series Ryzen CPUs have the Zen 4 core to thank for its success. The Zen 4 core has worked tirelessly to improve performance, clock speeds, and IPC across the board. Working in collaboration with 3D V-cache in the X3D CPUs to bring AMD the title of "fastest gaming CPU"
---
Best AMD CPU in 2023: What is Zen 4?
Zen 4 is the new core architecture that features in the Ryzen 7000 series processors.
AMD developed Zen 4, its newest CPU architecture that surpassed its predecessor, Zen 3. The Ryzen 7000 series of CPUs that use Zen 4 are up to 30% faster than their Zen 3 counterparts.
Compared to Zen 3, Zen 4 is fabricated on a smaller 5nm process. This means that Zen 4 CPUs are more efficient and powerful while occupying the same physical space.
The reduction in process size enables a higher density of transistors within the same footprint. This means that Zen 4 CPUs will be capable of performing significantly more calculations per second, making the nm process a highly significant factor.
---
Ryzen 7000 X3D: What is 3D V-cache?
AMD has integrated 3D V-Cache technology into their Ryzen processors to enhance the speed of 3D graphics-intensive applications, such as video games, animation, and video rendering. This technology achieves faster rendering times and overall improved performance by minimizing the amount of data transferred between the main memory and GPU.
The "3D" aspect of the X3D CPUs refers to the vertical stacking of the cache on top of the CCD, as opposed to the traditional horizontal arrangement. By stacking the cache in this manner, a larger cache size can be accommodated within the same physical space, while still maintaining fast access speeds.
On Ryzen 9 X3D parts, AMD has optimized gaming performance on a single CCD by placing the SRAM cache on a single CCD rather than both CCDs. This preserves the benefits of higher clock speeds on the secondary die, resulting in a balanced outcome for both single-threaded gaming and multi-threaded applications, without compromising clock speeds as seen in previous generations.
In previous generations, the X3D CPU was locked to overclocking and featured a lower boost speed to accommodate the new cache. Unfortunately, this affected the 5800X3D performance outside of gaming.
---
Things to consider when choosing the best AMD CPU for gaming
There are many factors to consider when choosing the best PCU for gaming. Not all of them are as clear-cut as you'd expect. We're gonna run through the things to consider when opting for the best AMD CPU for gaming.
CPU cores and threads
CPU cores and threads play a crucial role in determining the performance of a gaming system. The CPU is responsible for executing instructions that control the operation of the computer. The more cores and threads a CPU has, the more tasks it can perform simultaneously, which translates into better gaming performance.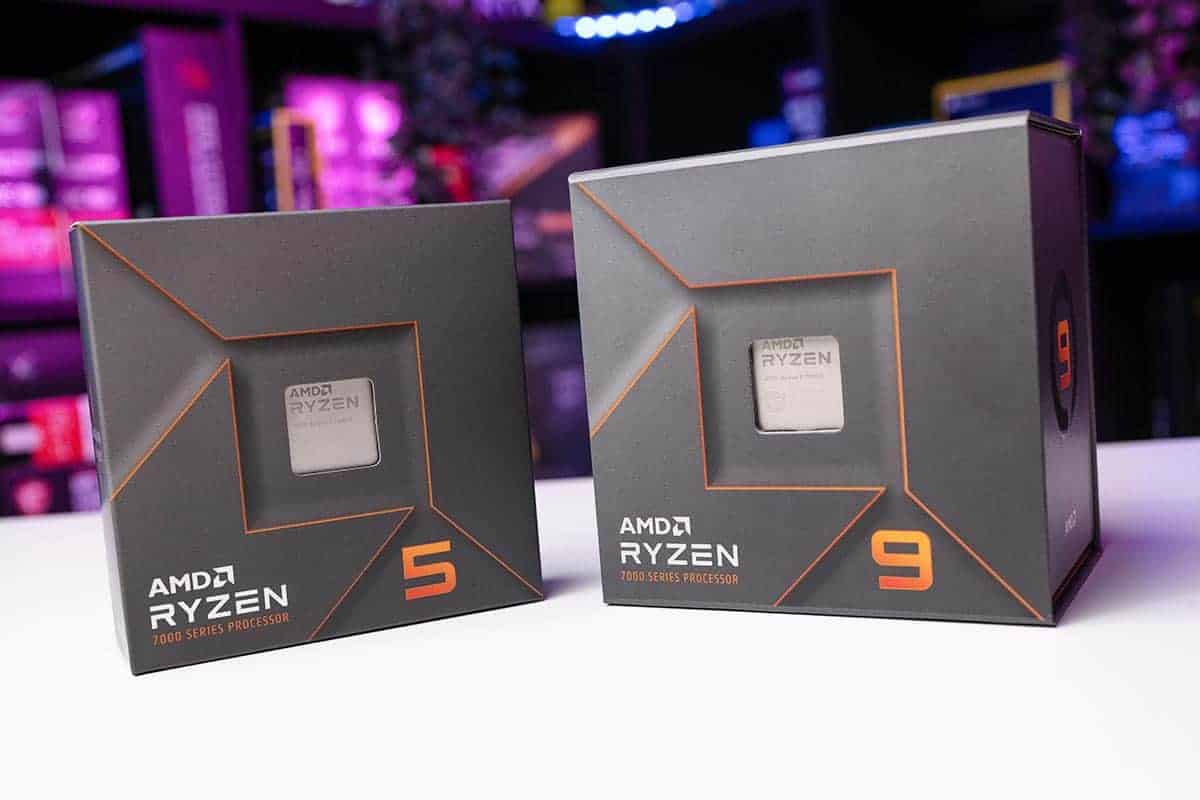 AMD continues to offer high core and thread count CPUs, however, Intel, AMD's competitor, has recently stepped up its game in terms of the amount of forest and threads packed onto its chip. This means whilst AMD still provides a high course and thread count, it no longer provides the most.
This sounds like it's game over already, but that's not the case. AMD cores are full-cores, the cores that we see inside the latest Intel CPUs comprise a performance core and a lesser efficiency core. The efficiency cores are clocked much lower than the performance cores., and are only multithreaded in high-end 13th gen Intel CPUs. Even then, that's only half of them.
In gaming, the CPU is responsible for handling game logic, physics calculations, and AI. These tasks require the CPU to process large amounts of data quickly. With more cores and threads, the CPU can process this data more efficiently, resulting in smoother gameplay and faster load times.
In addition, modern games often use multithreading, which means they can take advantage of multiple CPU cores and threads. This allows the game to distribute its workload across multiple cores, reducing the strain on any one core and improving overall performance. With a higher core and thread count, a CPU can handle more multithreaded tasks at once, resulting in better gaming performance.
CPU core speed
The CPU core speed, also known as clock speed, is the frequency at which a CPU can execute instructions. It is measured in GHz and represents the number of cycles a CPU can complete per second. The core speed affects the performance of the CPU, which in turn affects the performance of games.
The higher the core speed, the faster the CPU can execute instructions. This means that a CPU with a higher core speed can process more instructions in a given amount of time, resulting in faster overall performance. In games, this translates into higher frame rates, faster load times, and smoother gameplay.
However, the relationship between core speed and gaming performance is not linear. The impact of core speed on gaming performance depends on the type of game being played and the overall system configuration.
CPU bound games
For example, some games are more CPU-bound than others, meaning that the CPU plays a larger role in determining performance. In CPU-bound games, a higher core speed can have a significant impact on gaming performance. This is because the CPU is responsible for handling game logic, physics calculations, and AI, all of which require fast processing speeds.
GPU bound games
On the other hand, some games are more GPU-bound, meaning that the GPU plays a larger role in determining performance. In GPU-bound games, a higher core speed may not have as significant an impact on gaming performance. This is because the GPU is responsible for rendering graphics, and a faster CPU may not provide as much benefit.
In addition, the overall system configuration can also affect the impact of core speed on gaming performance. For example, a CPU with a high core speed may not provide as much benefit if the system is bottlenecked by slow memory or storage.
Socket types
A CPU socket type is a physical interface between a CPU and its motherboard. The socket type determines the physical shape and configuration of the CPU, as well as the number and layout of its pins. Different CPU socket types are designed to be compatible with specific CPUs, and it is essential to choose a CPU that is compatible with the motherboard's socket type.
The socket type can affect your choice of CPU because it determines which CPUs are compatible with your motherboard. If you choose a CPU that is not compatible with your motherboard's socket type, it will not fit into the socket, and you will not be able to use it. This can be an expensive mistake to make, as you may need to purchase a new motherboard to use your chosen CPU.
In addition, the socket type can also affect the performance of your CPU. Different socket types may support different CPU architectures, which can affect the number of cores, threads, and clock speeds supported by the CPU. Choosing a motherboard with a socket type that supports the latest CPU architecture can result in higher performance and better overall system responsiveness.
Another factor to consider is the chipset of the motherboard. The chipset determines the features and capabilities of the motherboard, such as the number of expansion slots, USB ports, and memory channels. The chipset can also affect the compatibility and performance of the CPU. For example, a motherboard with a newer chipset may support higher memory speeds or more PCIe lanes, which can improve the performance of your CPU and overall system.
TDP
CPU TDP stands for Thermal Design Power, and it is a measure of the maximum amount of heat that a CPU generates and the cooling system required to dissipate that heat. TDP is measured in watts and represents the maximum amount of power that a CPU can use under normal operating conditions. TDP affects performance because it determines the CPU's power consumption and thermal performance.
When a CPU consumes more power, it generates more heat, which can lead to thermal throttling. Thermal throttling occurs when a CPU reaches its maximum temperature and is forced to reduce its clock speed to prevent damage to the CPU. This can result in reduced performance and slower overall system responsiveness.
TDP also affects performance because it can limit the overclocking potential of a CPU. Overclocking is the process of increasing the clock speed of a CPU to achieve higher performance. However, overclocking also increases the CPU's power consumption and heat generation, which can exceed the TDP of the CPU and lead to thermal throttling.
Therefore, a CPU with a higher TDP can potentially offer better performance than a CPU with a lower TDP because it can consume more power and generate more heat without reaching its thermal limits. However, a higher TDP also requires a more robust cooling system, which can increase the overall cost of the system.
---
Best AMD CPU in 2023
Here we will outline all of our choices for the best AMD CPU for gaming in 2023.
AMD Ryzen 9 7950X3D
Ryzen 9 7950X3D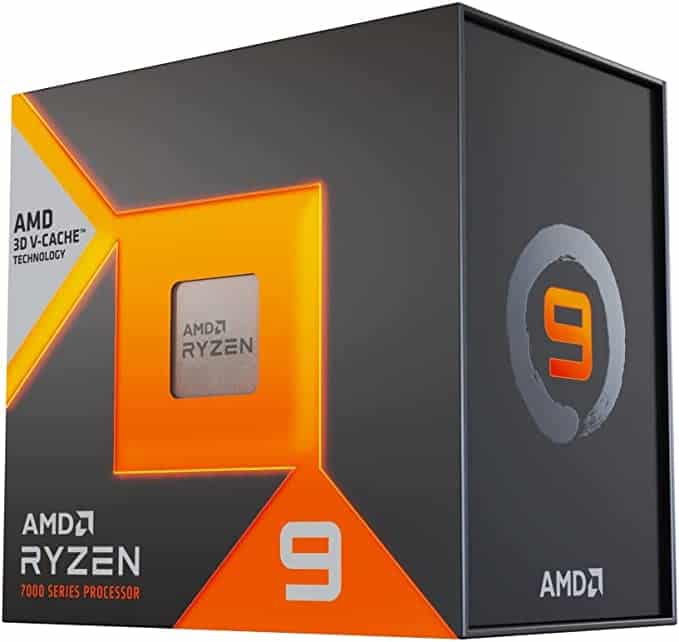 Pros



3D V-cache makes for fantastic gaming performance




Less limited thanks to dual CCD config




Relatively efficient
Cons



Expensive




Locked to auto overclocking, no manual
The AMD Ryzen 9 7950X3D is the pinnacle of CPU gaming right now. the 7950X3D features 16 CPU cores and 32 threads, all clocked at 5.7GHz. The advantage bestowed upon the 7950X3D is the fact it has a much larger cache than any other CPU on the market right now.
Having V-cache is great but it does have its limitations. V-cache is incredibly sensitive to high voltages and temperatures. this means that part of the CPU has to be restricted to keep everything running properly.
The great thing about the Zen 4 version of the X3D CPUs is that the 3D V-cache is only built on to one of the two CCDs. This means that only half of the CPU is restricted and subject to the limitations the 3D V-cache imposes.
The 7950X3D is up to 40% faster in some gaming scenarios, and it's easy to see how when you compare the success of the 5800X3D. This CPU will set you back a fair amount, but it will also gain far more than what it costs in gaming and computing performance.
There's not much more to be said than that. This is the undisputed best AMD CPU for gaming in 2023.
AMD Ryzen 9 7900X
AMD Ryzen 9 7900X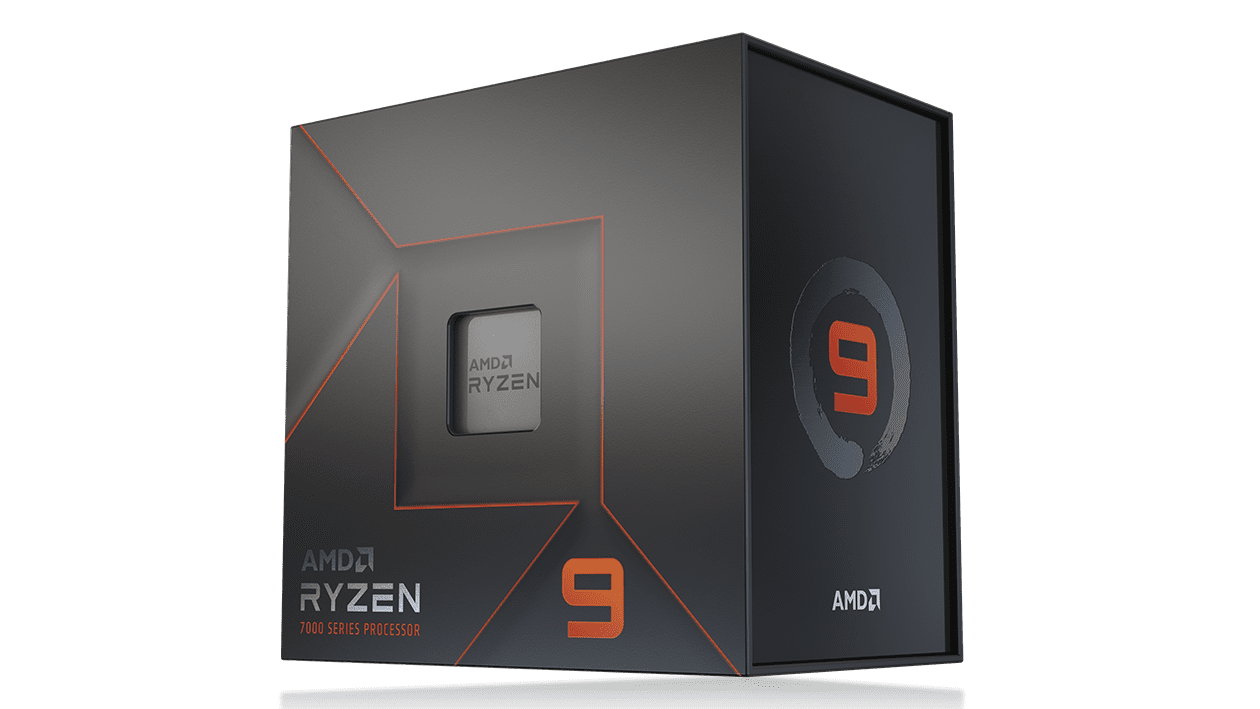 Pros



Incredible performance




High performance pew Watt




Interesting IHS




Cooler than other 7000 series CPUs on average
Cons



A little pricey




Hard to keep cool
Typically, one would anticipate seeing the Ryzen flagship, the 7950X, showcased here. However, this time, we do not believe that the 7950X is the best CPU option for gaming on the AMD side of things. Instead, we believe that the Ryzen 9 7900X offers much better value.
The 7900X is part of the brand-new Zen 4 architecture, which takes performance on the AMD platform to another level. The AM5 socket, which supports both DDR5 and PCIe Gen 5, brings the 7000 series up to date, eliciting a sense of joy among AMD users everywhere.
Thanks to its massive 5.6 GHz boost clock speed, the 8-core, 16-thread Ryzen 7900X is capable of delivering massive multi-core and single-core performance. AMD has significantly improved single-core performance this time around, placing it on par with Alder Lake, Intel's previous generation CPUs.
So the Zen 4 CPU cores can process more instructions, and the cache per core has been doubled from 512 Kb to 1 MB. A CPU that is fed by cache in a speedy manner is a fast CPU.
We must also discuss the TDP, which is considerably higher than that of the previous generation. The 7900X's TDP is 170 W at the base core speed and 230 W at the boost speed. Unfortunately, this also causes the CPU to run hotter than we would like, similar to the 13900K. It appears that CPU cooler technology is unable to keep up with the amount of power packed into the new generation of CPUs.
Ryzen 7 5800X3D
AMD Ryzen 7 5800X3D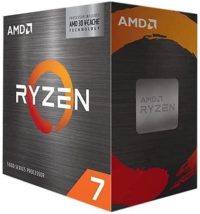 Pros



Inexpensive




Incredible performance




3D V-cache
Cons



No cooler




No native overclocking support
The Ryzen 7 5800X3D is a stunning feat of CPU engineering. Technically, it has surpassed Intel's core i9 12900K to claim the title of 'best gaming CPU'. However, there are a few reasons why it's not at the top of our list today.
The 5800X3D is an exceptional gaming choice, boasting eight multithreaded CPU cores and a massive 96MB of brand-new AMD 3D V-cache. This gives it a significant edge in certain games.
The 3D V-Cache sets this CPU apart from every other CPU in the world. Unlike a typical 2D cache that is laterally stacked, the 3D cache is vertically stacked (thanks to new 3D printing technology), hence the name 3D cache. This greatly increases the number of chiplets that can fit into a given area, resulting in larger cache capacities without sacrificing access speeds. The vertical stacking allows AMD to achieve the massive 96MB L3 cache with a total access speed of 2TB/s in its 5800X3D CPUs.
The downside
The 5800X3D has lower core speeds of 3.4GHz base and 4.5GHz max, which are even lower than those of its siblings, the 5800X. The reason for this is that the 3D V-cache is unstable at higher core speeds. Unfortunately, due to the 5800X3D's low max core speeds and lack of overclocking support, it's not very effective at single-core workloads or workstation tasks. However, if you're looking for a fully-fledged gaming CPU, the 5800X3D is the way to go.
This new caching technology gives the CPU a significant advantage in some gaming workloads, but not all. Additionally, the lower core speeds and lack of overclocking support mean that the 5800X3D is frequently outperformed by cheaper and less powerful CPUs in scenarios where the cache is not utilized, even in gaming.
For these main reasons, is why the 5800X3D is not higher on our list. You can read the full product review on the Ryzen 7 5800X3D right here.