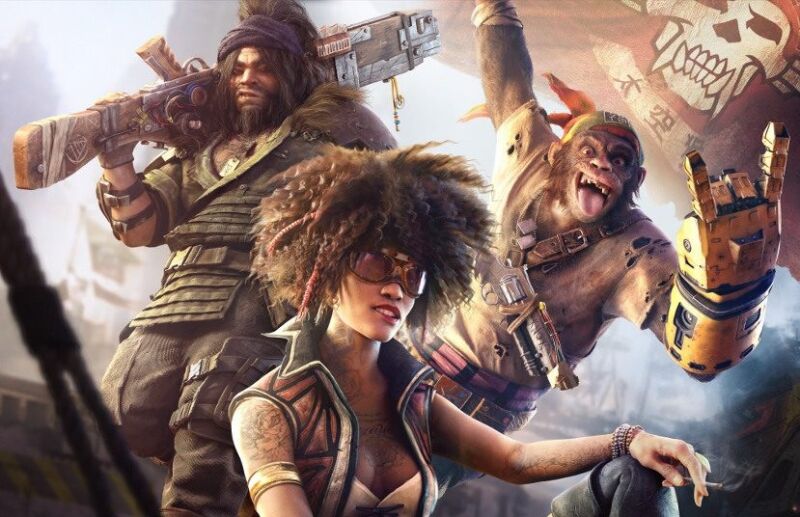 If you have been waiting patiently for Beyond Good & Evil 2 since the initial announcement back in 2008, we've had some bad news about the studio responsible for the long-delayed project's development. Kotaku is now reporting that Ubisoft Montpellier has lost its CEO amid a local government investigation into labor policies that has left "an unprecedented number of developers experiencing burnout and sick leave."
Ubisoft Montpellier, which also developed the first one Beyond good and evil two decades ago now, is being watched by its local branch of the Inspection du Travail, according to "three sources familiar with the development," cited by Kotaku. In December, the office reportedly began looking into reports that dozens of developers had taken extended leaves of absence due to stress or illness over the past year. Employees have been interviewed about their health and well-being by a third party, according to the report.
"The health and well-being of our teams is an ongoing priority," a Ubisoft spokesperson told Kotaku. "Given the length of the development cycle with Beyond Good & Evil 2the Montpellier development team reviews well-being assessments through a third party for preventative measures and to evaluate where additional support may be needed."
News of the investigation comes as staff were informed last week of the departure of CEO Guillaume Carmona, who came to Montpellier from Ubisoft's Paris offices in 2019. A number of development managers on the project have also reportedly left or been shuffled around.
Don't hold your breath
The report is another worrying sign for Beyond Good & Evil 2which recently surpassed Duke Nukem forever as poster children for long-delayed public gaming projects caught in development hell. After its announcement in 2008, news of the then-Xbox-360-era project went almost entirely silent until it resurfaced as a prequel with a shock trailer reveal and developer-led demo in 2017. We got one more trailer in 2018 before news of it ambitious space opera went quiet again, even amid a number of other prominent delays and cancellations from Ubisoft last year.
In the years since these trailers, Beyond good and evil Creator and director Michel Ancel left Ubisoft amid reports of an investigation into his "toxic leadership" at the company. And while Ancel denies that his departure was connected to that scandal, the move left the project without what was probably its biggest champion in the company.
Since Beyond Good & Evil 2 was first announced, Ubisoft Montpellier has released 13 other titles, ranging from the memorable ones Rayman Legends to the forgettable Michael Jackson: The Experience. The studio's latest released title, Tom Clancy's Ghost Recon Breakpointwas launched in 2019 and is remembered today primarily as the home of Ubisoft's confusing experiment with in-game NFTs.