Continental has today announced two new variants of its Grand Prix 5000 road tire range. Specifically, it has launched the timed GP5000 TT TR, and the GP5000 AS TR, the 'All-Season' variant that promises increased wet grip and puncture protection.
Seen at Kuurne-Brussel-Kuurne and highlighted this spring Opening of the weekend's technology gallery, the new duo will sit either side of the existing GP5000 S TR to create a triple reach and greater specificity to the brand's best road bike tire. Like the 'S', both the new 'TT' and 'AS' variants are tubeless-ready and hookless compatible (with caveats).
You could be forgiven for thinking that the TT (Time Trial) tire is exclusive to time trials and the AS (All Season) is just a training tire, but you'd be wrong on both counts. Both were used by Taco van der Hoorn at the race in Kuurne, with the TT mounted at the rear and the AS at the front.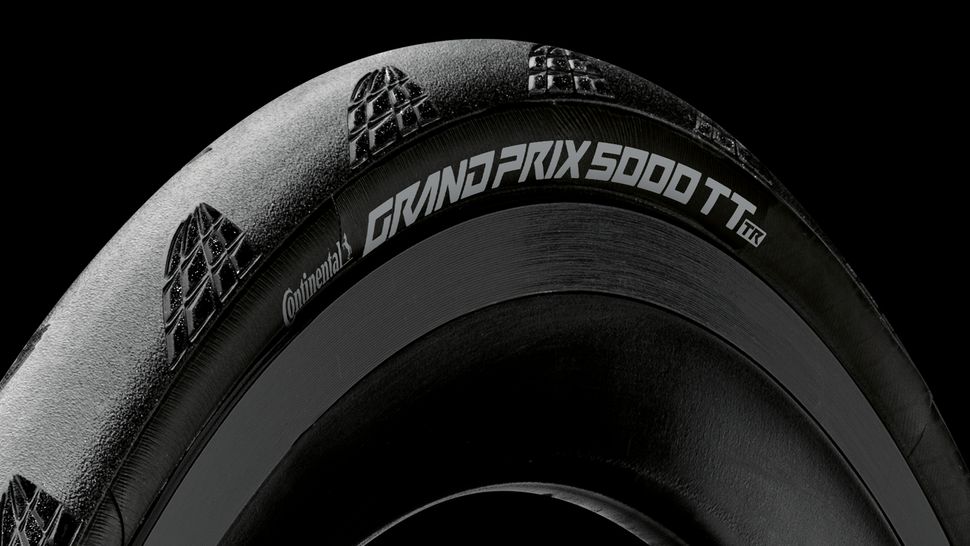 GP5000 TT TR: Lighter and faster
Despite only launching today, the GP5000 TT TR has actually been around for a few months. During the 2022 Tour de France, some riders were spotted using a special 'TDF' edition GP5000, and Continental has confirmed that they are indeed the same tire with a different name. But while that tire was only made available in a 25mm width, it's now available in a 28mm as well. For those who want a brown sidewall, you are out of luck as the TT is only available in black.
Continental apparently has a habit of winning big races on tires before they launch. Ahead of the launch of the GP5000 S TR in October 2021, Sonny Colbrelli won the Paris Roubaix using them only days apart Filippo Ganna won the World Time Trial Championship.
The new TT tire has already taken some pretty significant scalps in the cycling world too, with not one but two World Hour Records to its name after both Ganna and Dan Bigham used them during their trials.
Continental says a 25mm GP5000 TT TR tire weighs 220g, 35g lighter than an equivalent GP5000 S TR. The 25 mm variant is hookless-compatible on TSS rims (Tubeless Straight Side, AKA hookless) up to an internal width of 21 mm. The 28mm variant, which weighs 235g, is hookless compatible on rims up to 25mm.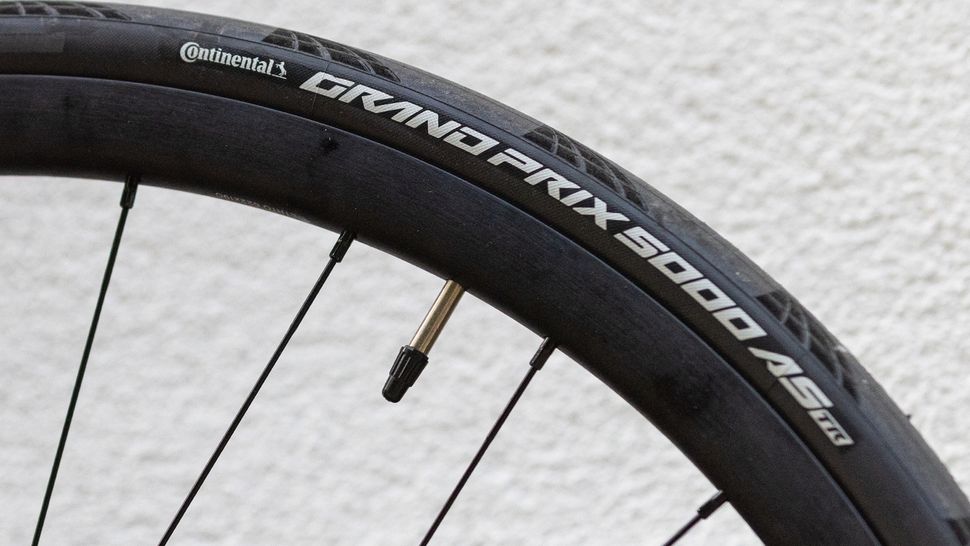 GP5000 AS TR: Stronger grip in wet weather
The GP5000 AS TR, meanwhile, is available in either tan or black, with the black also benefiting from Continental's Black-Reflex technology, a subtle reflective detail that increases visibility after dark. AS TR comes in 25 mm, 28 mm, 32 mm or 35 mm widths.
Continental says the AS TR is the "strongest Grand Prix 5000 tire ever," thanks to an improved tread pattern, multi-layer overlapping ply construction and increased sidewall protection. The result, Conti says, is increased wet-weather grip, more puncture protection and better durability than any other GP5000 it has made.
Both new tires, like the GP5000 S TR, benefit from Continental's BlackChili rubber compound and a Vectran Breaker for puncture protection.
Price and availability
Considering it's a high-range tire, it wouldn't be surprising to see the new tires command a premium price. The GP5000 TT TR is priced at €108.95 per tyre, while the GP5000 AS TR is slightly more affordable (just slightly) at €95.99. International prices have not yet been confirmed.
Both are available for purchase immediately.