That's about a third of the MSRP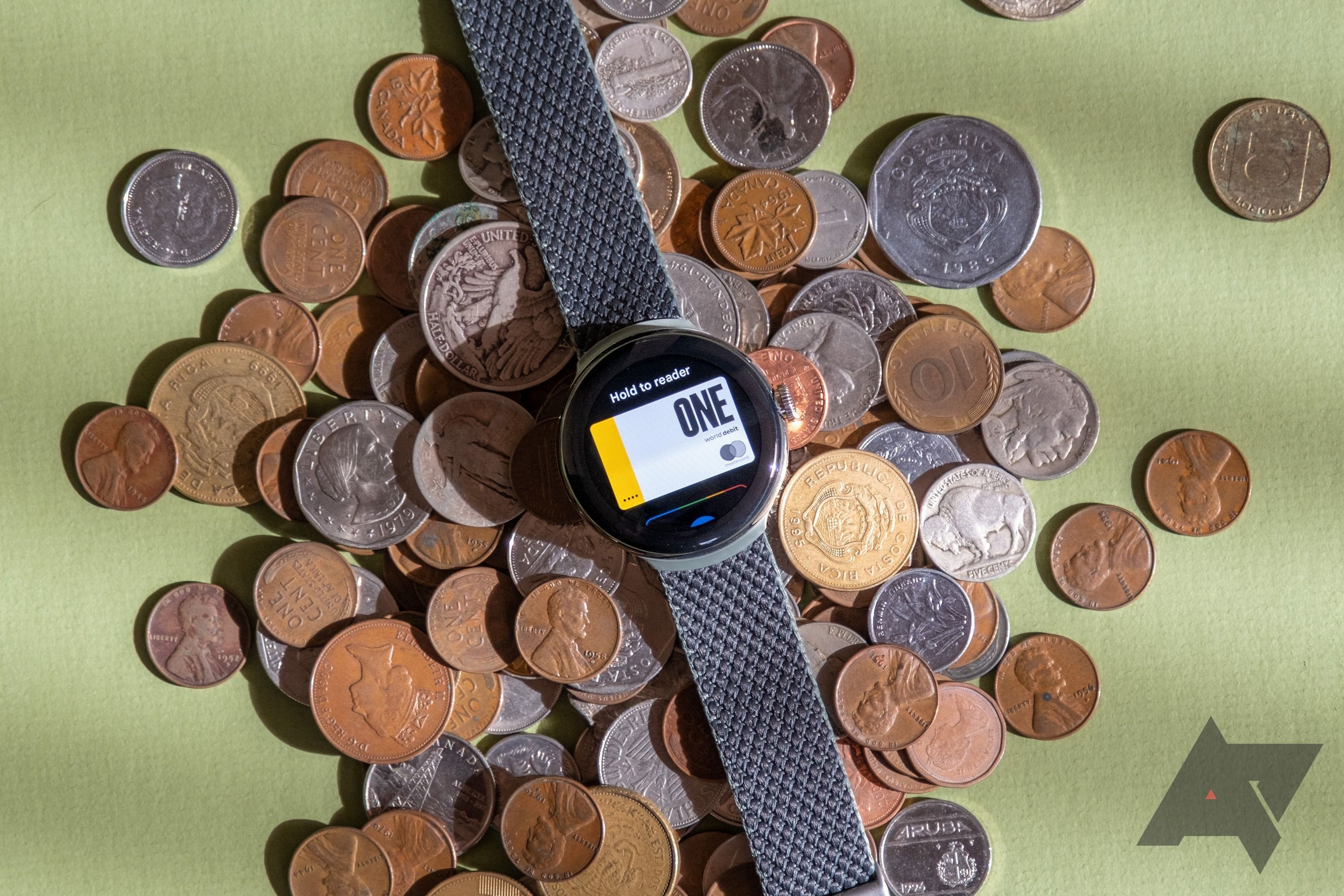 The Google Pixel Watch is pricey for a Wear OS watch, coming in at a starting MSRP of $350. Set against its eye-catching high-end styling, the watch's price puts it firmly in premium territory. Now, thanks to an analysis from Counterpoint Research, we know how much of that primo price tag goes to materials: a cool $123.
According to Counterpoint's BOM analysis, the Pixel Watch's chipset, RAM and storage account for the lion's share of the device's material costs at around 27 percent. That may come as a surprise, considering the device uses Samsung's proven Exynos 9110 chipset (CounterPoint notes that "the first-generation Pixel smartwatch would have delivered faster, smoother performance had Google built its system on the more advanced Exynos W920 platform"). .
Counterpoint Research<\/a>"" data-modal-id="single-image-modal" data-modal-container-id="single-image-modal-container" data-img-caption="""">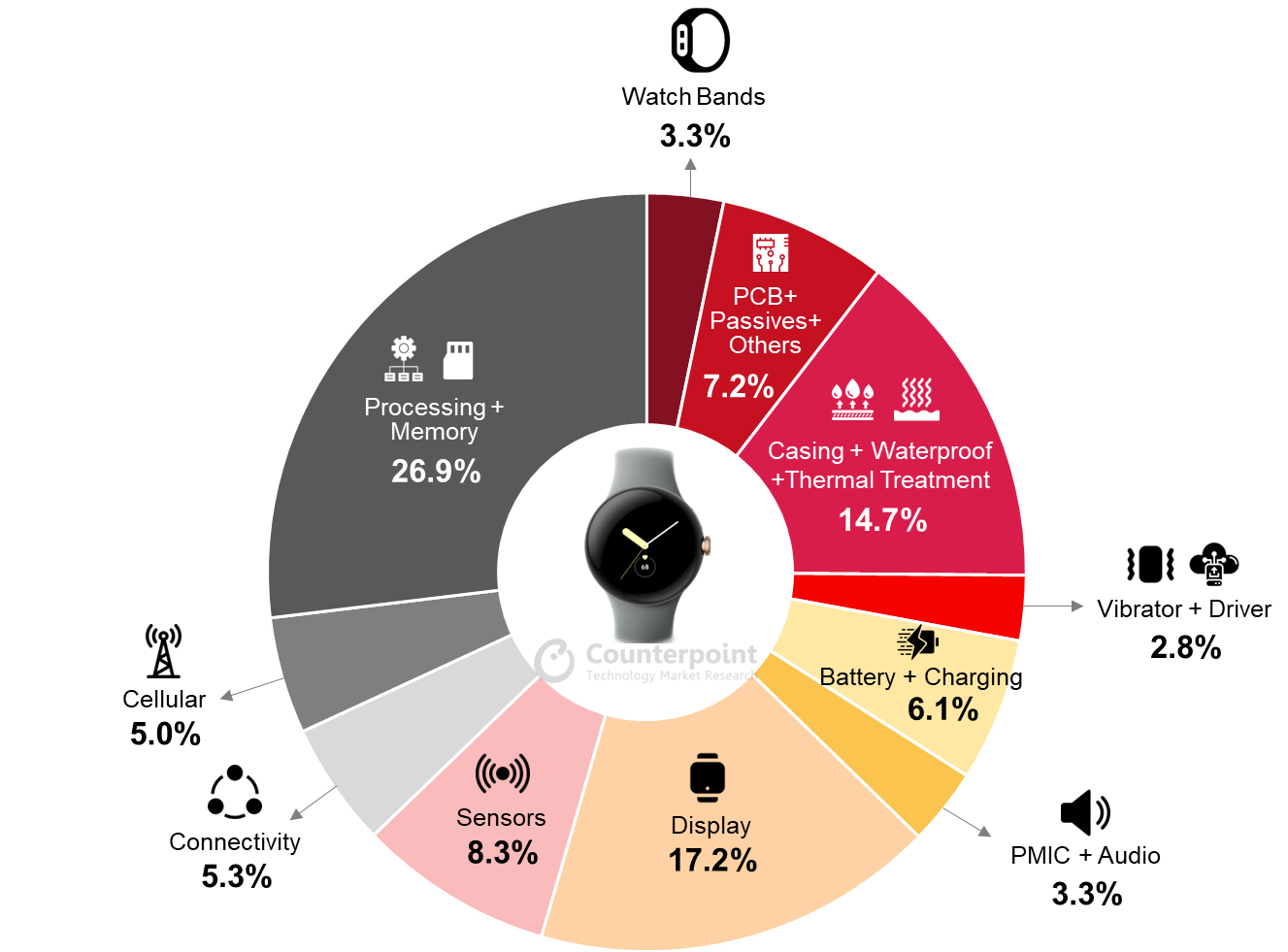 Your math hasn't failed you: this doesn't add up to an even 100% due to rounding.
The watch's display, a round 450 x 450 OLED covered in custom domed Gorilla Glass 5, is the second-most expensive piece of hardware, accounting for roughly 17 percent of the device's bill of materials. Housing, including waterproofing and heat treatment, makes up nearly 15 percent, with components such as various sensors, the battery and charging hardware, and wireless radios each accounting for single-digit parts. In particular, Counterpoint found that the standard active silicone band the Pixel Watch comes with accounts for about three percent of the material cost, or about four dollars — making $50 Google charges for a new one all the more annoying.
A material cost of about $123 makes up about a third of the Pixel Watch's retail price of $350 to $400. It may sound high, but the sticker price must also take into account considerations such as research and development, production and marketing; there is a lot more that goes into building a piece of hardware than just the materials. For comparison's sake, Counterpoint's 2021 analysis of the Apple Watch Series 6 (which now appears to be unavailable directly from Counterpoint) showed a material cost of $136 at the device's $399 starting price, meaning Google's Pixel Watch material costs are roughly in line with other high-end wearables.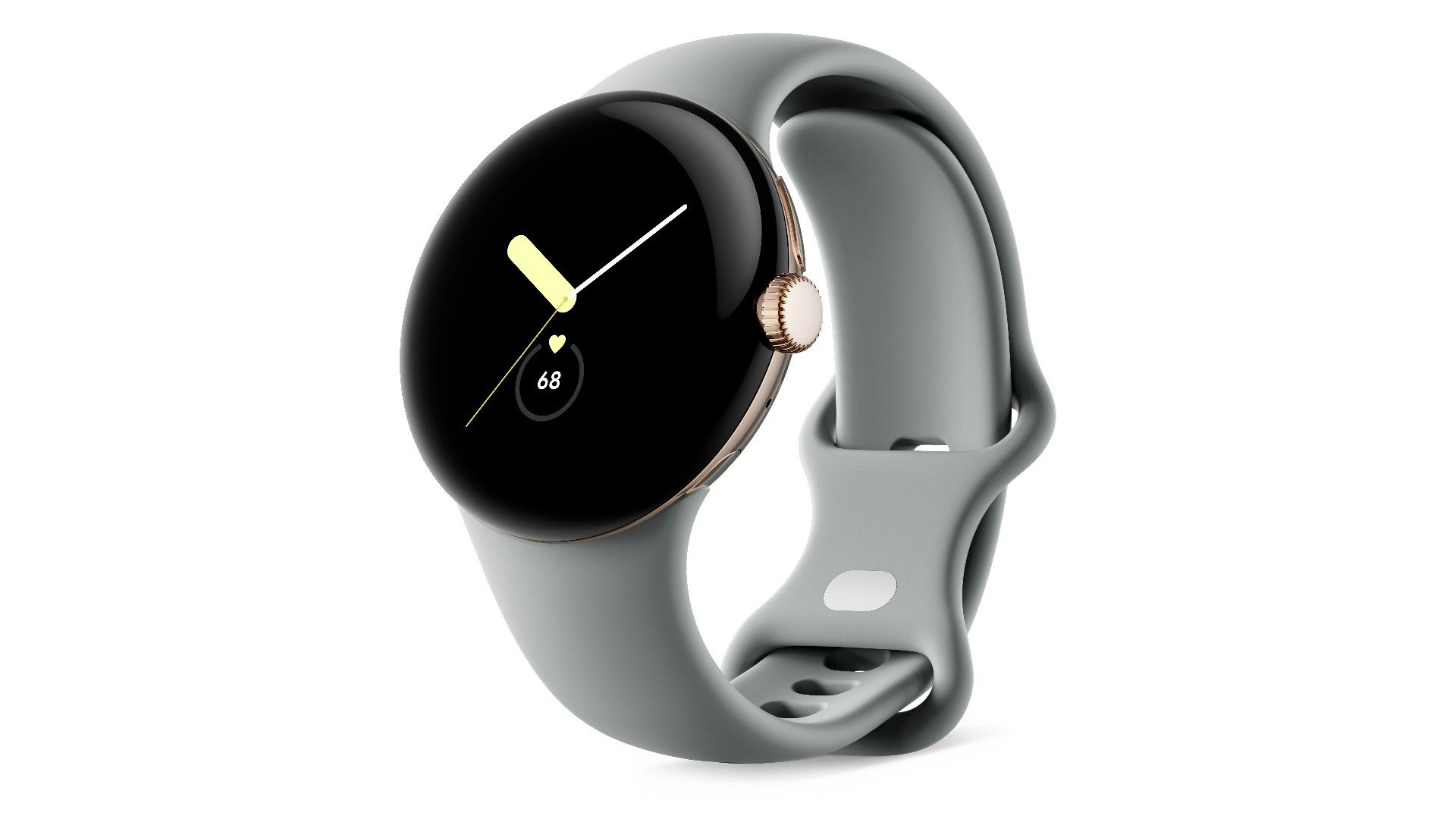 Source: Google
Google Pixel Watch
We've been waiting for Google to make a watch for the better part of a decade, and the Google Pixel Watch has finally arrived. The Pixel Watch, the first Android smartwatch with Fitbit health tracking, aims to help you stay fit or get fit, while Wear OS 3.5 brings us Google's vision for a usable user interface and exclusive Wear OS apps for Google services such as Google Home.