Can't decide between a Chromebook or a tablet? The IdeaPad Duet 5 is both, and it's on sale.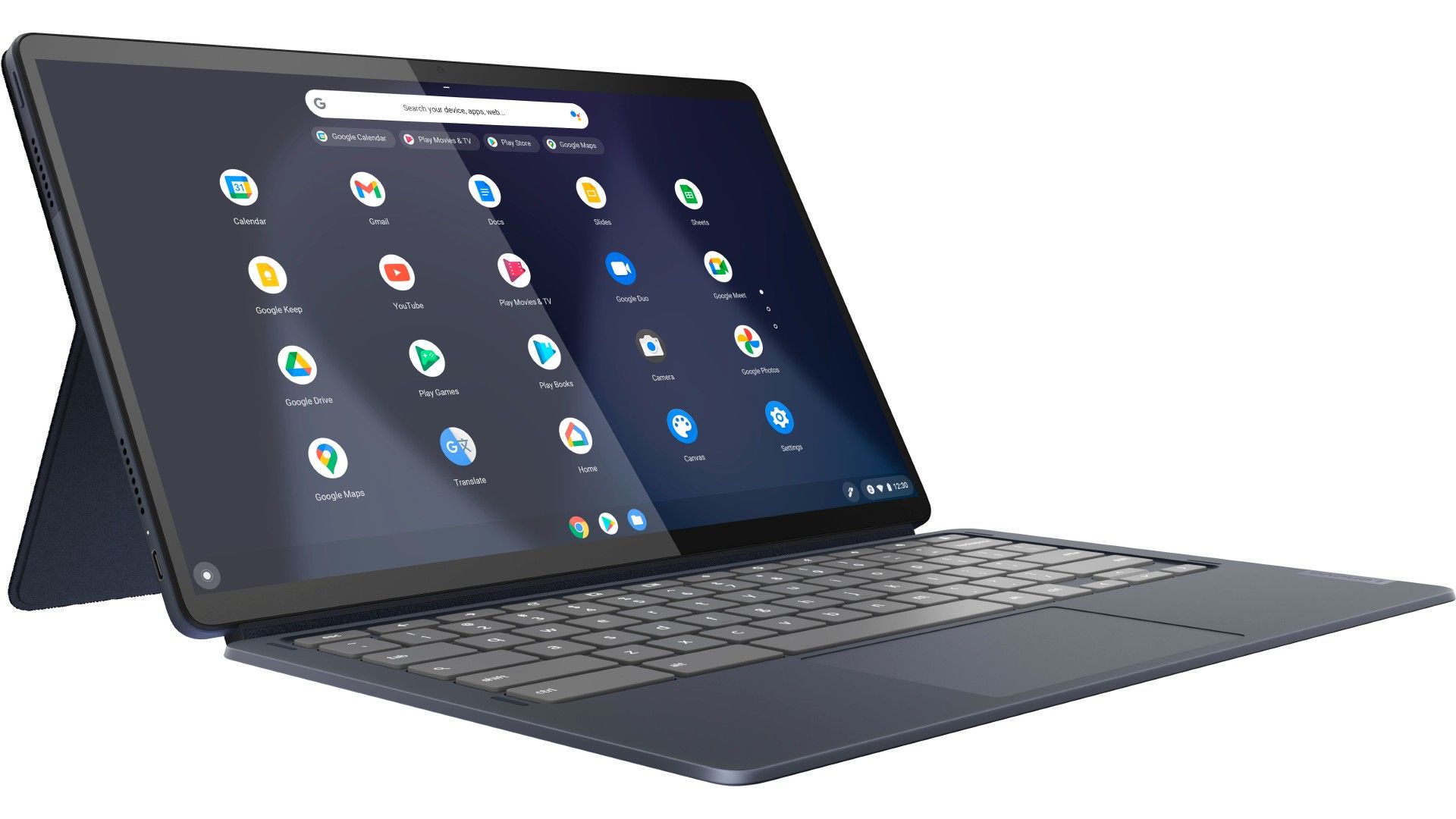 Lenovo Chromebook Duet 5
Lenovo's IdeaPad Duet 5 is more than just a versatile 2-in-1 Chromebook. With a fully detachable keyboard, it can double as a proper tablet, and its 400-nit 1080p OLED display looks great. If you're after a Chrome OS machine but can't quite decide between a tablet or a laptop, the IdeaPad 5 gives you both. It's hard to argue with this discounted price.
Chrome OS is only becoming more and more popular in the era of cloud-based software and remote work, and the market for Chromebooks has expanded a lot in just the last few years. This means that anyone in the market for a Chrome-powered machine has plenty of options to choose from today. If you're in that camp and you can't quite decide whether you want a tablet or a laptop, Lenovo might just have the solution in its excellent IdeaPad Duet 5. And even better, it's on sale right now from Best Buy at $379 for a $120 discount,. That's a pretty sweet deal when you consider that you're effectively getting two devices in one.
Why the Lenovo IdeaPad Duet 5 is a multitasker's dream
Lenovo is one of the leading names in laptops, so it's no surprise to see the name – and the IdeaPad 5 Duet in particular – listed among the best Chromebooks money can buy. The first Chromebook Duet was one of our favorite 2-in-1s for years, and Lenovo updated the lineup in late 2021, improving on the original in just about every way. One of the bigger upgrades there concerns the screen, and the IdeaPad Duet 5 has a 13.3-inch 1080p OLED touchscreen that looks great. The output provides 400 nits of brightness, which is noticeably better than the 250-nit panels you usually find on cheaper Chromebooks.
The detachable full-size keyboard is a much-needed upgrade over the original (which we found quite cramped), and four speakers deliver a surprisingly good audio experience. Under the hood, the IdeaPad Duet 5 runs an octa-core Snapdragon processor along with 8GB of RAM. While that CPU isn't quite as powerful as a standard AMD Ryzen or Intel Core CPU, the Duet 5 performs admirably, and we found battery life to live up to Lenovo's claim of "up to 15 hours" in our hands-on tests.
If you're looking for a Chrome OS device and don't know if you want a laptop, tablet, or both, you can't do much better than the Lenovo IdeaPad Duet 5 for the price. The fully detachable keyboard makes it much more suitable for tablet use than your run-of-the-mill 2-in-1, and the full-size keyboard and 13-inch screen are just what you need for limited laptop use. At $379 (down from $499), this versatile Chrome machine proves that in some cases, you can have your cake and eat it too.