Microsoft's new PC docking station is designed to enhance workplace meeting rooms with an all-in-one solution for docking a laptop to a larger conference display, while expanding ports, adding virtual meeting controls, a higher-quality microphone and a dedicated speaker system with subwoofer for rich sound.
That's the unique selling point of the Microsoft Audio Dock, which is a true all-in-one solution that includes a pretty good audio setup. But for $249, this kind of peripheral only makes sense in the meeting room. This is my review.
Microsoft Audio Dock: Price and Availability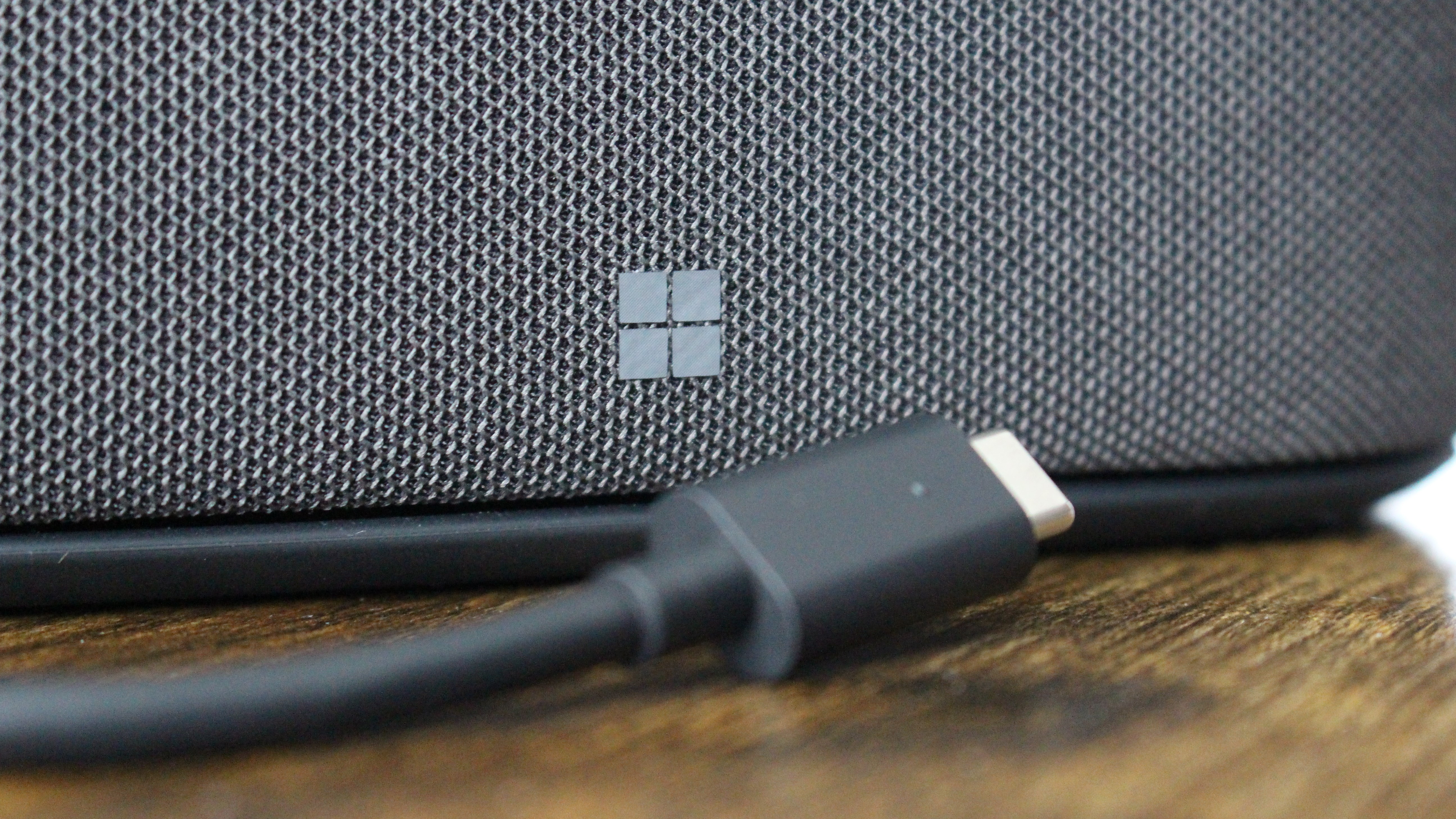 The Microsoft Audio Dock isn't a cheap peripheral, but that's because you're getting quite a bit of hardware in this small package. You can find the Audio Dock directly from the Microsoft Store or Amazon for a retail price of around $250. Here are the specs and what you get in the box:
Swipe to scroll horizontally
Category
Microsoft Audio Dock
Dimensions
6.6 x 3.16 x 3.19 inches (167.6 x 80.2 x 81 mm)
Weight
22.9 oz. (650g)
Gates
1 USB-C (3.1 Gen 2)
1 USB-C (3.1 Gen 2)
1 USB-A 3.2 (3.1 Gen 2)
1 HDMI 2.0
Buttons
Microsoft Teams button
Mute button
Volume up button
Volume down button
Play/pause button
Speakers
Tweeter: OD 25.9 x 11.6 mm
Subwoofer: 54 x 48.8 x 41.5 mm
Up to 90 dB SPL
70 Hz~20 kHz for music playback
200 Hz~8 KHz for conference
Microphones
Two omni-directional microphone arrays

In the box
Microsoft Audio Dock
Power supply unit
Microsoft Audio Dock: Design and Ports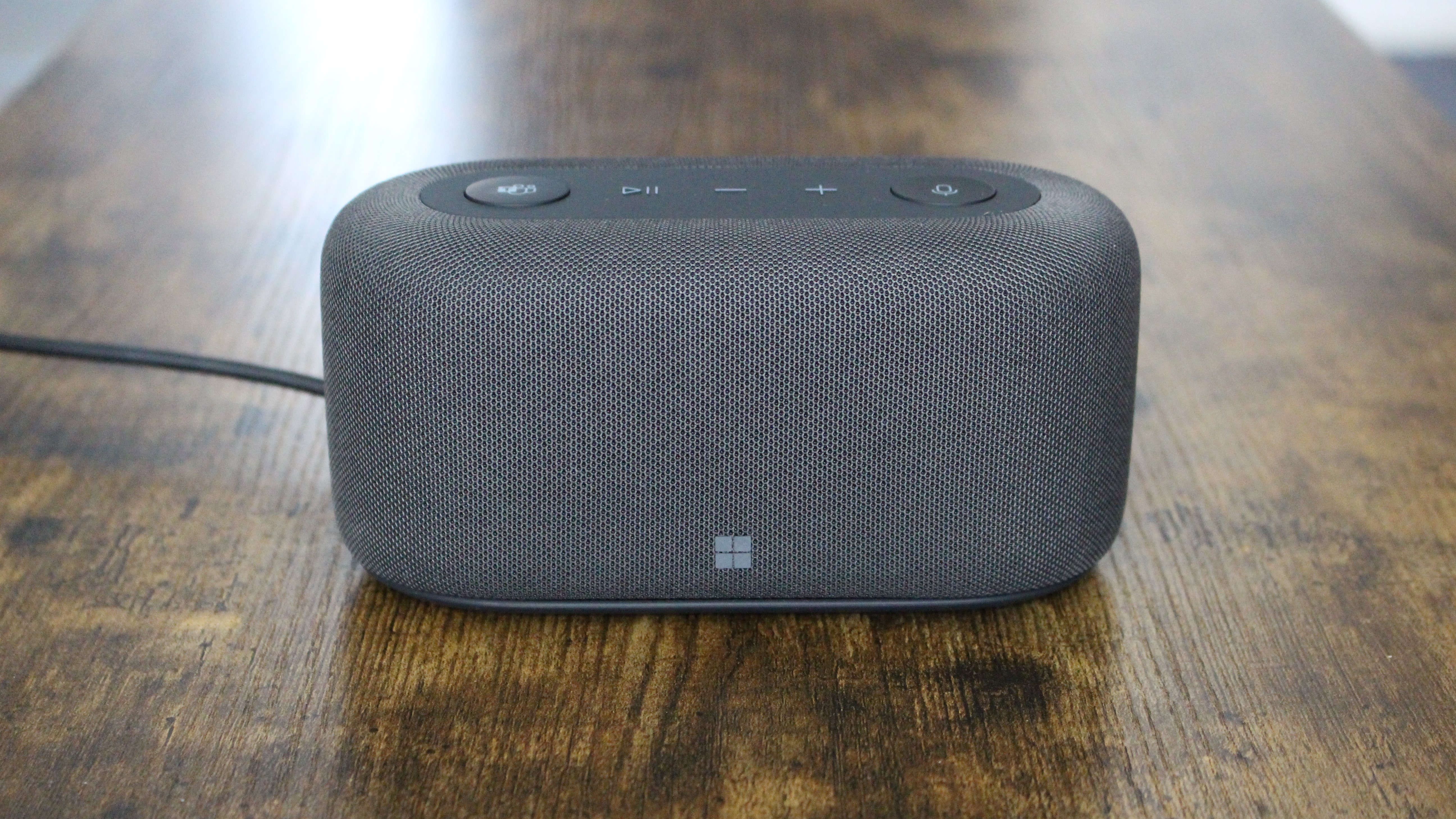 The Microsoft Audio Dock is one of the more stylish PC docks you can find on the market these days. While most docks are housed in a square plastic or metal box, the Audio Dock has a rounded pill shape, covered by a modern mesh fabric that hides the included speaker drivers.
At the top you'll find your volume and microphone controls, as well as a dedicated Teams button that acts as a shortcut to launch the Teams app whenever you have a meeting to attend. The Teams button will even flash to notify you that a meeting has started.
The Teams and microphone buttons are circular buttons with a tactile feel. The media and volume control buttons are engraved into the soft rubber fabric that runs along the top of the dock, making these buttons slightly less tactile as they require pressing the soft rubber to activate.
Around the back you will find two USB-C ports, one of which can be used for data, the other for display output, an HDMI 2.0 port with 4K 60Hz output, a power connector and a USB-A 3.2 port for data. My only criticism here is that I wish there were a couple more ports, namely another USB-A port and an Ethernet connector.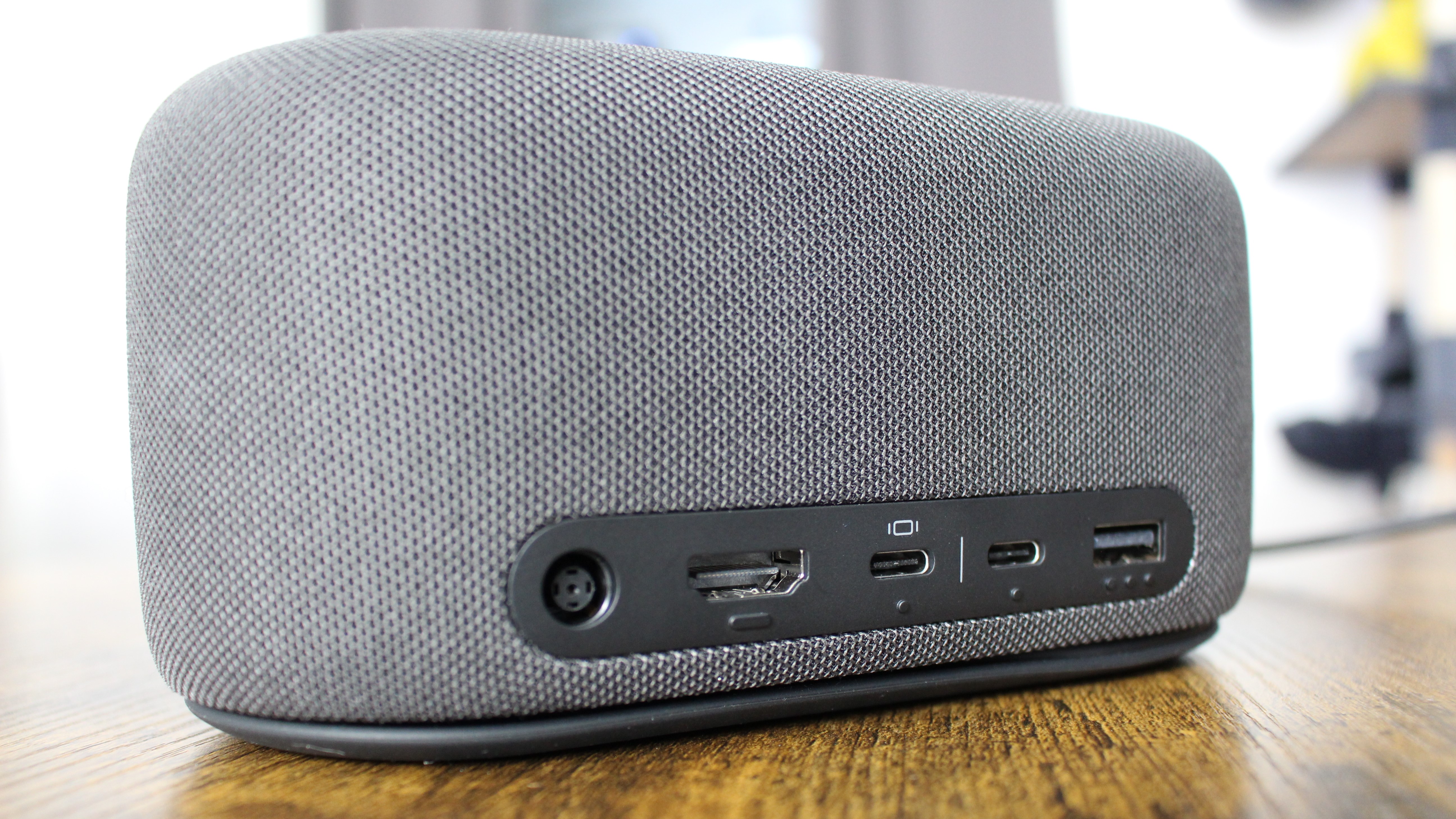 The bottom of the dock is covered in a grippy rubber, which means the dock won't slide around on your desk once you've got loads of cables and accessories attached to it. In addition, the rubber material on the bottom also acts as a hidden lip for the included USB-C cable, which can wind up or down up to 1.5 meters.
Unlike the Surface Dock 2, the Microsoft Audio Dock isn't designed exclusively for Surface PCs, meaning it uses USB-C as a standard universal connector. The USB-C plug itself has a small white LED on it that shows when a successful connection to a PC has been made, and it works with any PC with a USB-C port, including Surface devices.
The dock will deliver power to your PC at up to 60W, which should be fine for most Ultrabook laptops and office-based workloads, but if you're using something more powerful, the battery may drain slowly throughout the day.
Microsoft Audio Dock: Speakers and features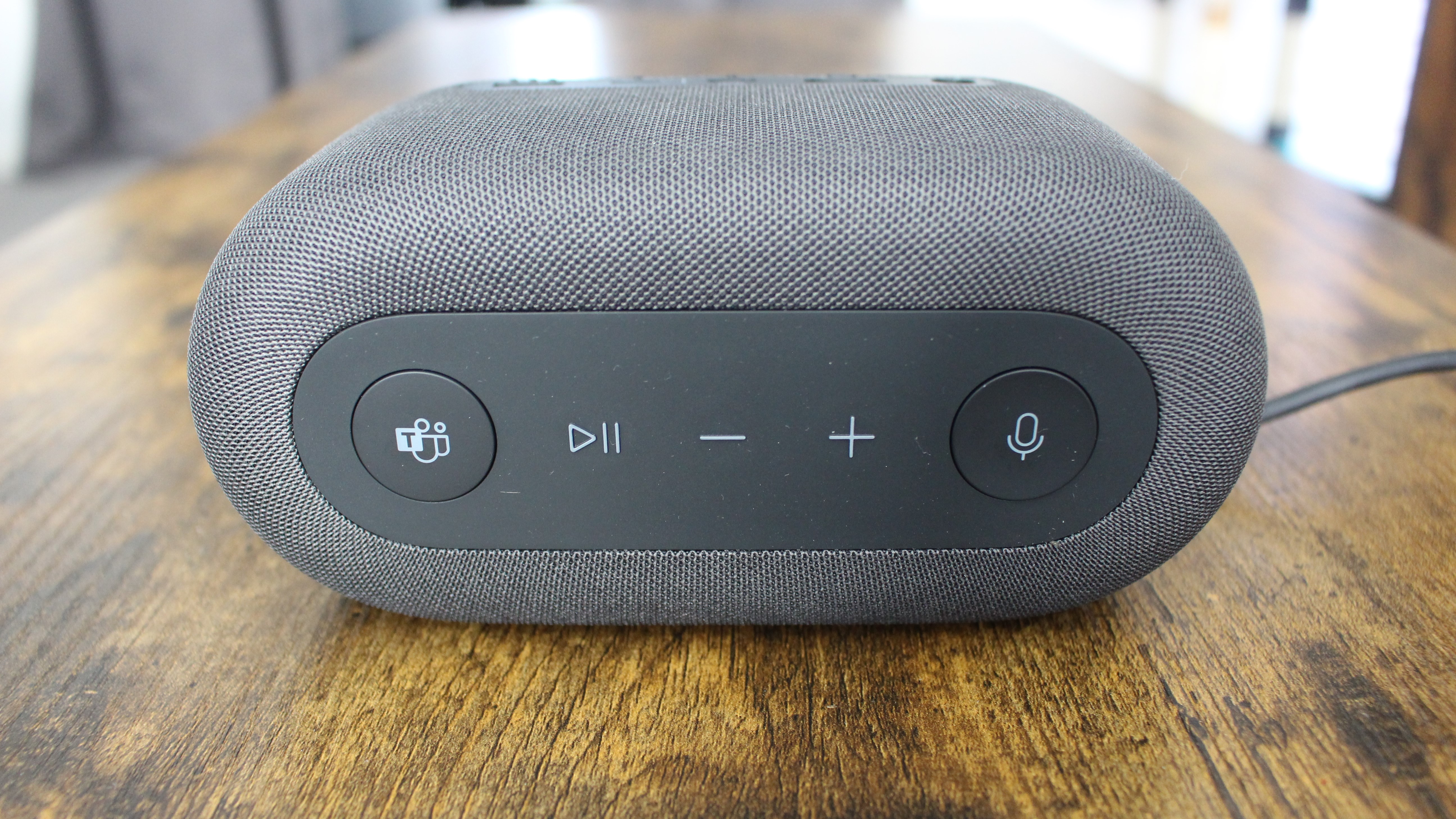 The Audio Dock includes one tweeter and one subwoofer, which provides a good sound experience that those who use it for conferences have nothing to complain about. That said, if your intention is to use this device to listen to music most of the time, there are much better solutions out there for that activity.
To be clear, the sound is good. It's clear, with a surprising amount of bass for such a small speaker. You will definitely feel it vibrating your desk at anything above 70% volume, but you can find much better audio solutions at this price range that will provide a better music listening experience.
If you're looking for something to give a little boost in clarity and bass for a medium-sized meeting room full of people, this is an excellent solution and this is where the Microsoft Audio Dock really shines. Unfortunately, the only major downside to this dock is that it doesn't support Bluetooth, so you're always forced to connect via USB-C if you want to use the speakers for anything.
The Audio Dock has a few customization options that can be configured via the Microsoft Accessory Center app. You can enable and disable the prompt, which is a sound that plays when you press the microphone button. You can even adjust the volume of the prompt if you think it's too loud or low.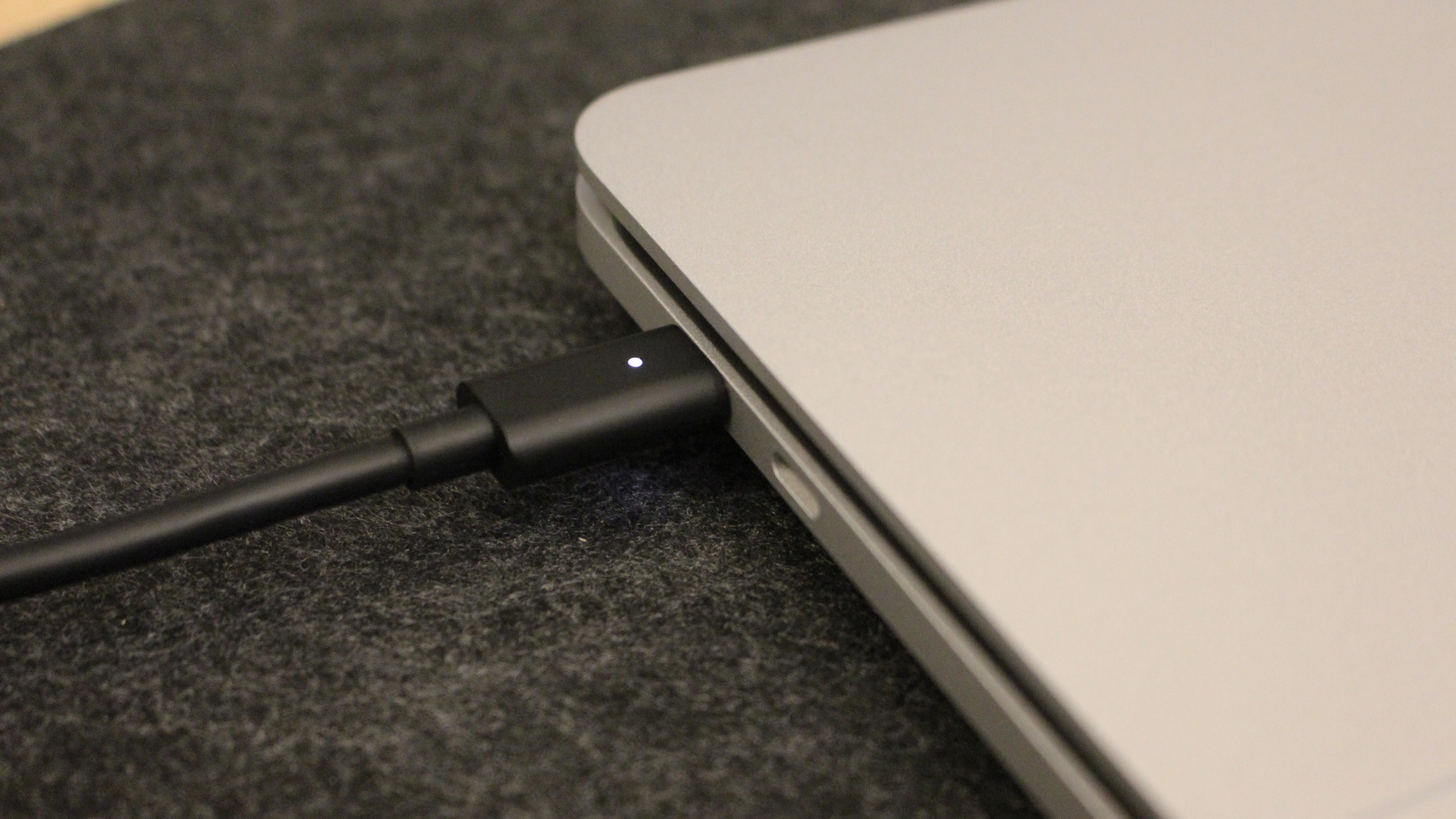 You can also enable or disable push-to-talk, and configure whether the dock uses a low amount of microphone noise cancellation, or a "standard" amount. There's even a built-in equalizer for the speakers that you can customize, with the usual standard presets available to choose from.
The built-in microphone itself is very good, offering clear sound and good isolation that can keep track of yourself in a medium-sized meeting space. And that is ultimately the type of environment this dock is designed for, meeting spaces that are shared and used by many employees throughout the day.
An employee can bring their laptop, connect via USB-C to the already set-up Microsoft Audio Dock, and connect to the meeting room's big screen or overhead projector, while getting an upgraded speaker and microphone experience for anyone in the room who needs to listen to a Teams meeting or a presentation.
Microsoft Audio Dock: Competition
There are many docking stations designed for meeting rooms on the market, but most of them do not have built-in speakers for an upgraded audio experience. It's the $159 HP USB-C Docking Station (opens in a new tab)designed for business environments and offers a wide variety of ports, but no audio microphone or speakers.
Microsoft Audio Dock: Should You Buy?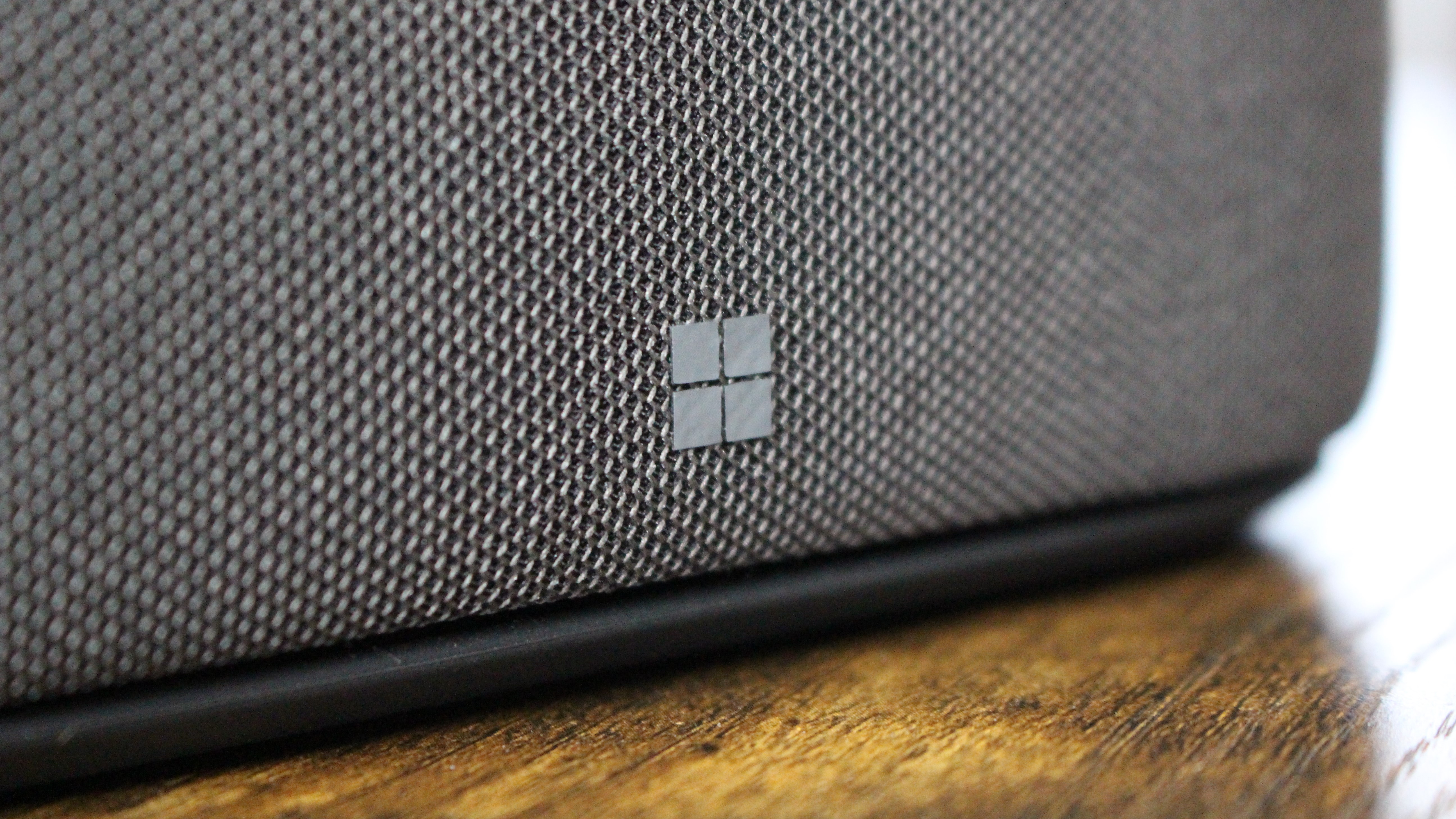 The Microsoft Audio Dock is a smart all-in-one solution for docking to an external monitor, increasing your port selection, upgrading your audio experience and offering physical controls for Teams and volume control. It will thrive in shared office and meeting environments, with different teams coming in and out throughout the day to present projects and join virtual meetings.
While you can definitely use it for home use as well, I'd say it's only necessary if you really live in Microsoft Teams all day, and don't plan on listening to music or video for entertainment that often. If you are, there are much better audio solutions that cost less than the Microsoft Audio Dock, albeit without all the extra "dock" features.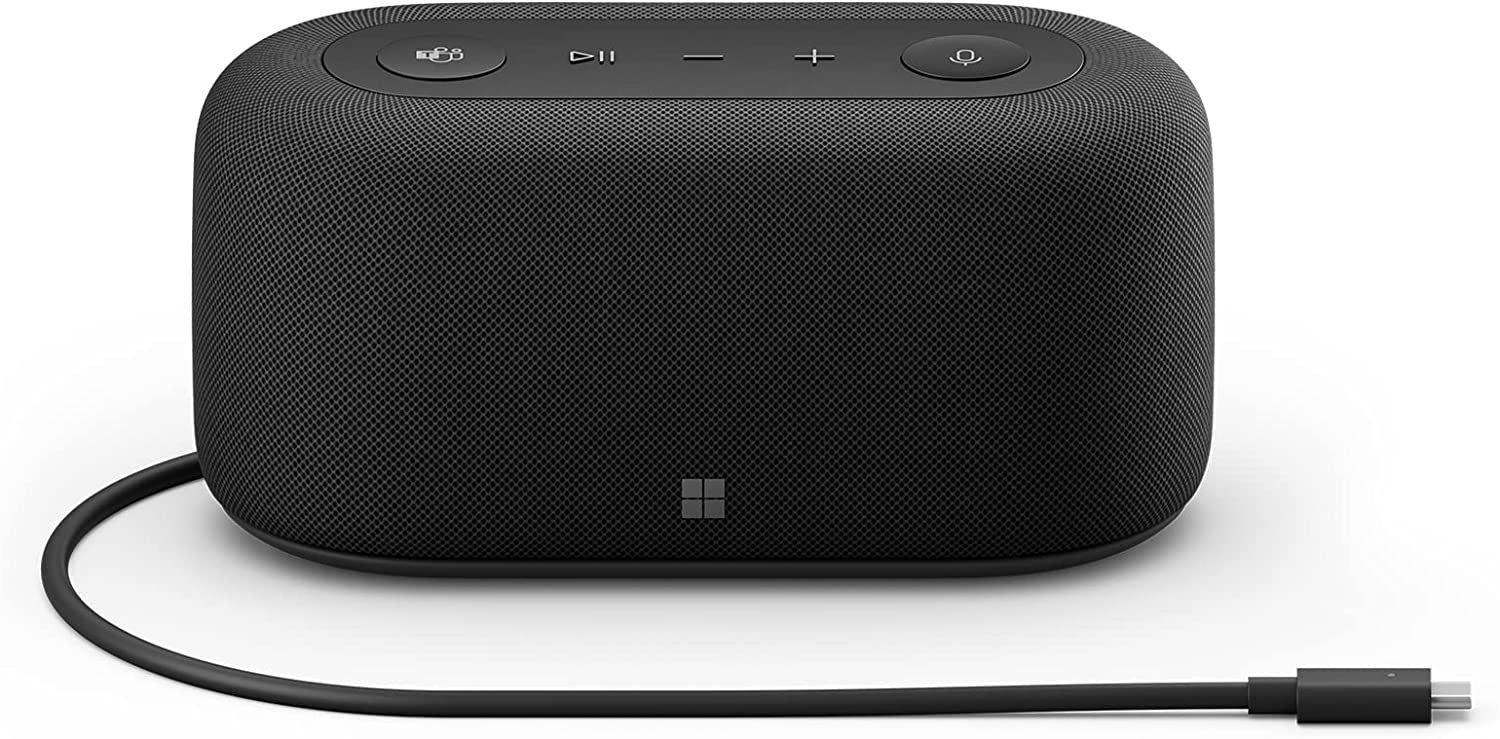 Microsoft's Audio Dock has USB-A, two USB-C and a full-sized HDMI port along with dedicated Teams and volume controls, and a pretty good set of speakers that will dramatically improve your audio experience.