I haven't taken a cruise in over 20 years, but lately I've been itching to change that. As I do some research, I think that PONANT is perhaps the cruise line that is most advanced. Let me make it clear that this is not a paid ad or anything (I have never spoken to anyone at the company). I'm just impressed with what the cruise line offers and would love to hear experiences from OMAAT readers.
My philosophy on taking a cruise
Everyone has different types of holiday preferences. Some people love cruises, some people love all-inclusive hotels, etc.
As a kid (I'm talking pre-teens) I used to be obsessed with cruise ships, almost as much as I love airplanes now. However, that passion disappeared overnight, and frankly, I haven't had much of a desire to go on a cruise since. Well, at least it was until recently.
For my own travel style, I don't see the appeal of taking a cruise that visits destinations that I could otherwise easily travel to. The concept of cruising to Cozumel or Nassau just doesn't interest me, especially on a mega ship, where you constantly feel like you're part of an assembly line.
I can understand that a cruise is an easy and (potentially) affordable vacation. Now that we have a child, perhaps this type of cruise will be of interest a few years down the road as I realize it is great for family travel.
Meanwhile, where I increasingly see the appeal of taking a cruise is visiting a destination that one could not otherwise visit in comfort. In other words, the cruise ship isn't the destination, but it's just a comfortable floating hotel that takes me to a remote place I actually want to visit, and probably wouldn't travel to otherwise.
For example, I have written about how I would like to take a cruise to Antarctica. It is obviously a destination that is easiest and most comfortable to experience by ship.
In recent years, we have seen an increase in the number of luxury cruise ships in operation. Initially, I was very interested in taking a cruise with the Ritz-Carlton Yacht Collection. When the cruise line was first announced, there were some really interesting sailings, including up the coast of Canada, and even around Iceland. However, after significant delays, I find that most of the itineraries do not appeal to me much.
Although the ship is smaller, it mostly visits similar ports to where you would go on a mega ship, and it's just not that exciting to me. And that brings me to a cruise line that is starting to get me interested…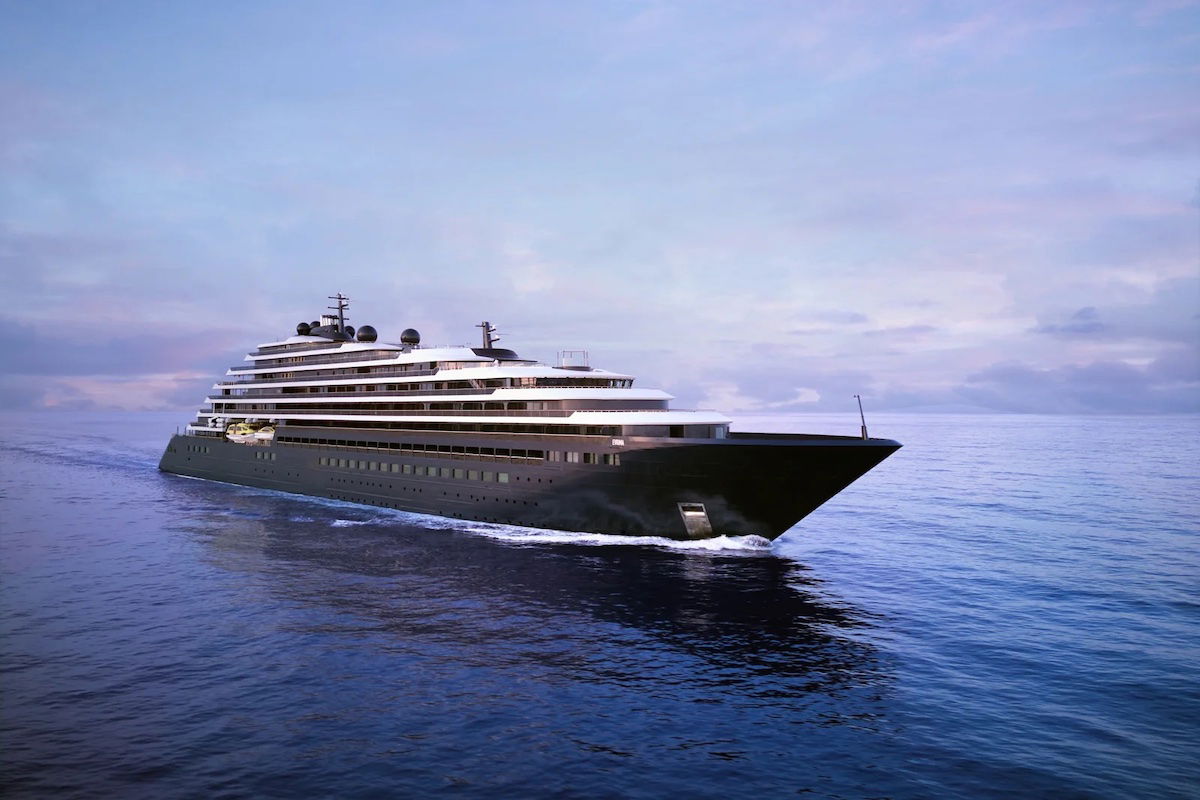 Why I'm Thinking of Taking a PONANT Cruise
When I have written about luxury cruises in the past, several readers have mentioned positive experiences with PONANT. At the weekend I surfed a bit on PONANT's website, and now I'm a bit obsessed. The cruise line seems to be at the intersection of luxury and adventure, which is exactly what would make me want to take a cruise.
PONANT is a French cruise line with about a dozen ships. Most of the ships have room for a couple of hundred guests at most, and the ships are primarily built for adventure cruises. Heck, PONANT even recently launched a hybrid luxury icebreaker, which is the first of its kind.
However, the reason I am most interested in PONANT is the amazing journeys they offer. PONANT really seems to have the philosophy I'm looking for, offering cruises to places you can't otherwise easily reach.
PONANT has all kinds of cruises to Antarctica, which look amazing. In fairness, quite a few of the smaller cruise lines do offer Antarctic voyages.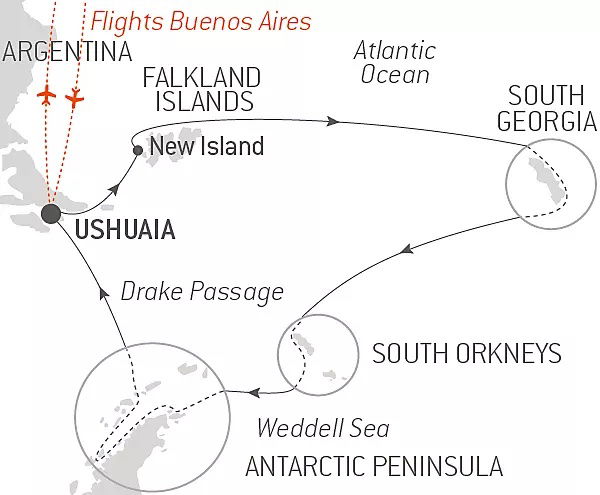 Equally interesting to me are the cruises to the Arctic, including Iceland and Greenland, as these are places that might otherwise be difficult to explore, at least with any level of comfort or ease.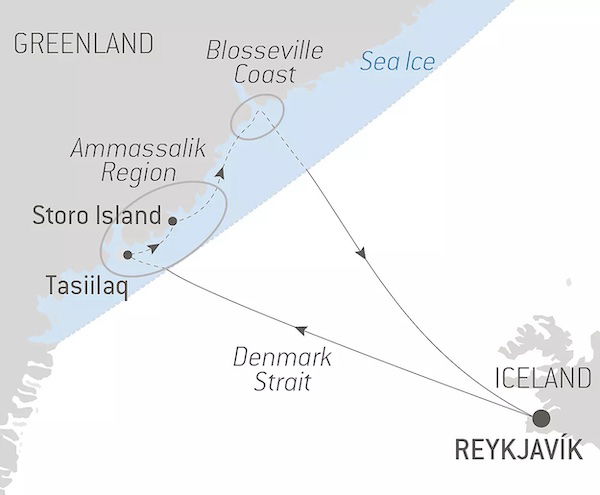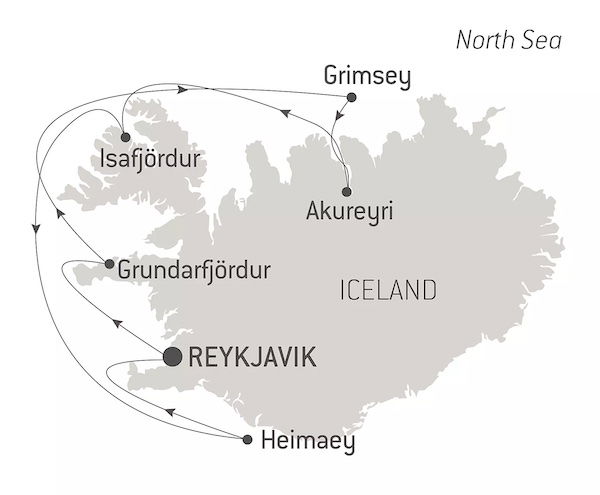 Heck, there are even some fascinating cruises around the South Pacific, including to Papua New Guinea, another place many people probably wouldn't otherwise travel to.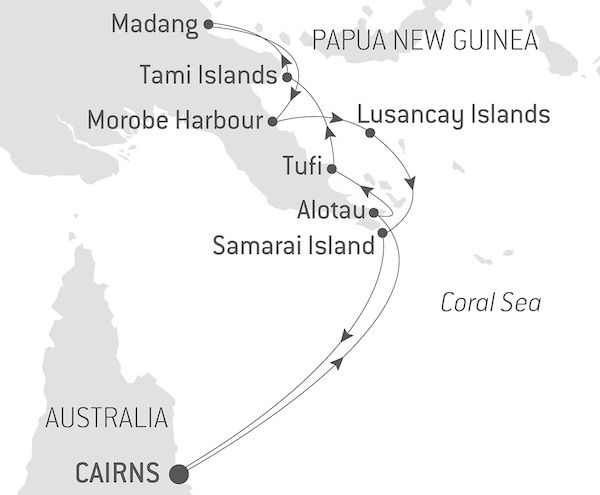 Even some of the cruises in North America look amazing. It's a cruise from Iceland to Canada via Greenland and Saint Pierre and Miquelon, which is another place that's been on my radar (mainly because of the cool transatlantic flight from there).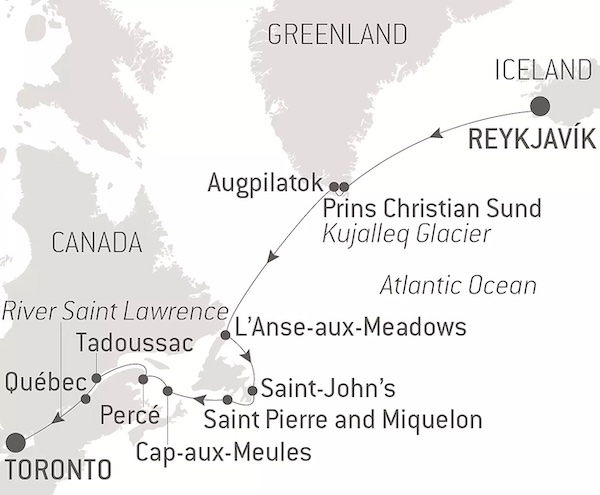 And while I can't say that a 14-day cruise from Toronto to Boston has ever been on my radar, PONANT manages to make this legitimately interesting.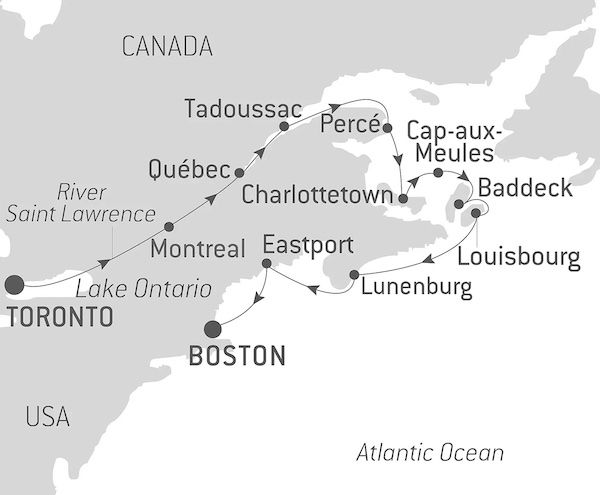 Anyway, it's generally refreshing to see a cruise line where I can flip through the itineraries and find almost every one of them interesting. In the same way that I enjoy looking at airline route maps, I enjoy looking at these itineraries out of curiosity, if only because there are some unique destinations on these cruises.
Meanwhile, looking at the itineraries of most other cruise lines leaves me a little less inspired, to say the least.
Of course, let me acknowledge that there are other great small luxury cruise lines. I'm also not a cruise expert, so I can't speak to this first hand, but here's my take (and others are of course welcome to correct me):
Lindblad Expeditions looks good, although the line doesn't have as many modern adventure ships, and doesn't seem to have the same focus on luxury
You of course have the well-known high-end brands such as Silversea, Seabourn, etc.; My impression is that they have fewer adventure trips, and also go after a slightly different demographic (with more focus on pensioners than those who are necessarily looking for adventure)
What is included in the PONANT cruise
PONANT cruises are not cheap and prices are comparable to what you will find with many other luxury cruise lines. Prices vary widely based on the itinerary, and cruises seem to start at $600-1,500 per person per night, depending on route, season, etc.
All cruises with PONANT include meals, an open bar (including champagne!), unlimited Wi-Fi and activities during the expedition cruise. Based on what I've heard from OMAAT readers, the food is also very good, with a French influence.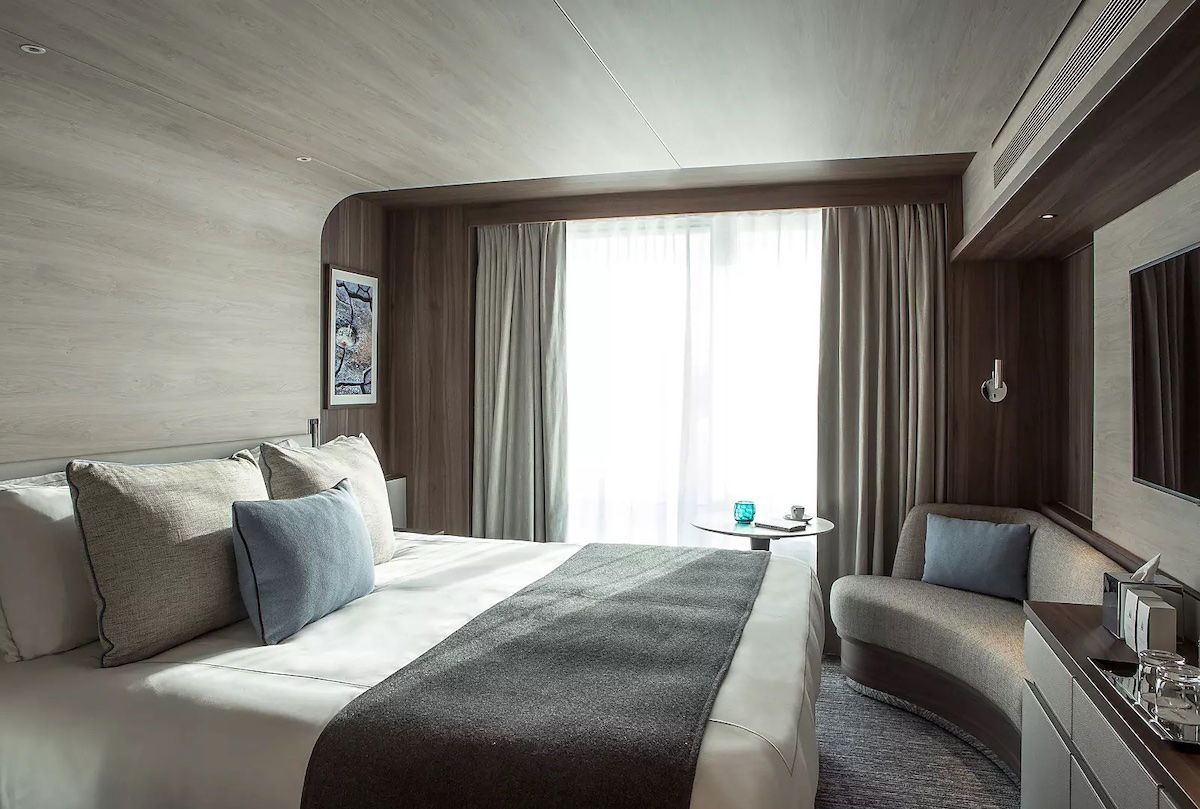 The bottom line
I'm increasingly wanting to take a cruise to an adventure destination like Antarctica or Greenland, and when I look at the options, PONANT seems like the cruise line I'm most likely to go with. Several OMAAT readers shared positive experiences, and as I have spent time browsing PONANT's website, I am fascinated by the wide variety of unique itineraries.
I'd like to hear from more experienced cruisers if the PONANT is actually as good as it looks or if I'm just getting a bit obsessed with the itineraries and ignoring something else.
Anyone else find PONANT's itineraries interesting? To OMAAT readers who have taken a PONANT cruise, how was your experience?