Many Galaxy S23 Ultra early adopters are complaining about a screen defect on their new phone.
According to posts on Reddit,
Twitter
and Samsung community forums, there is something slightly wrong with the screen. More specifically, the display appears to have a minor deformation. For most affected users, the apparent error is either on the bottom left or on the right side, although some have noticed it on both sides.
Can confirm that every Galaxy S23 Ultra unit in this store (all demo units and my unit) has this "defect" on the bottom right of the *display*.

It has that weird look and I'm not even sure where it's a defect or just Samsung itself messing up. pic.twitter.com/4qqv46kRt8

— Alvin (@sondesix) 16 February 2023
At $1,200, the Galaxy S23 Ultra is a very expensive device, so users have every right to be alarmed about the screen distortion issue.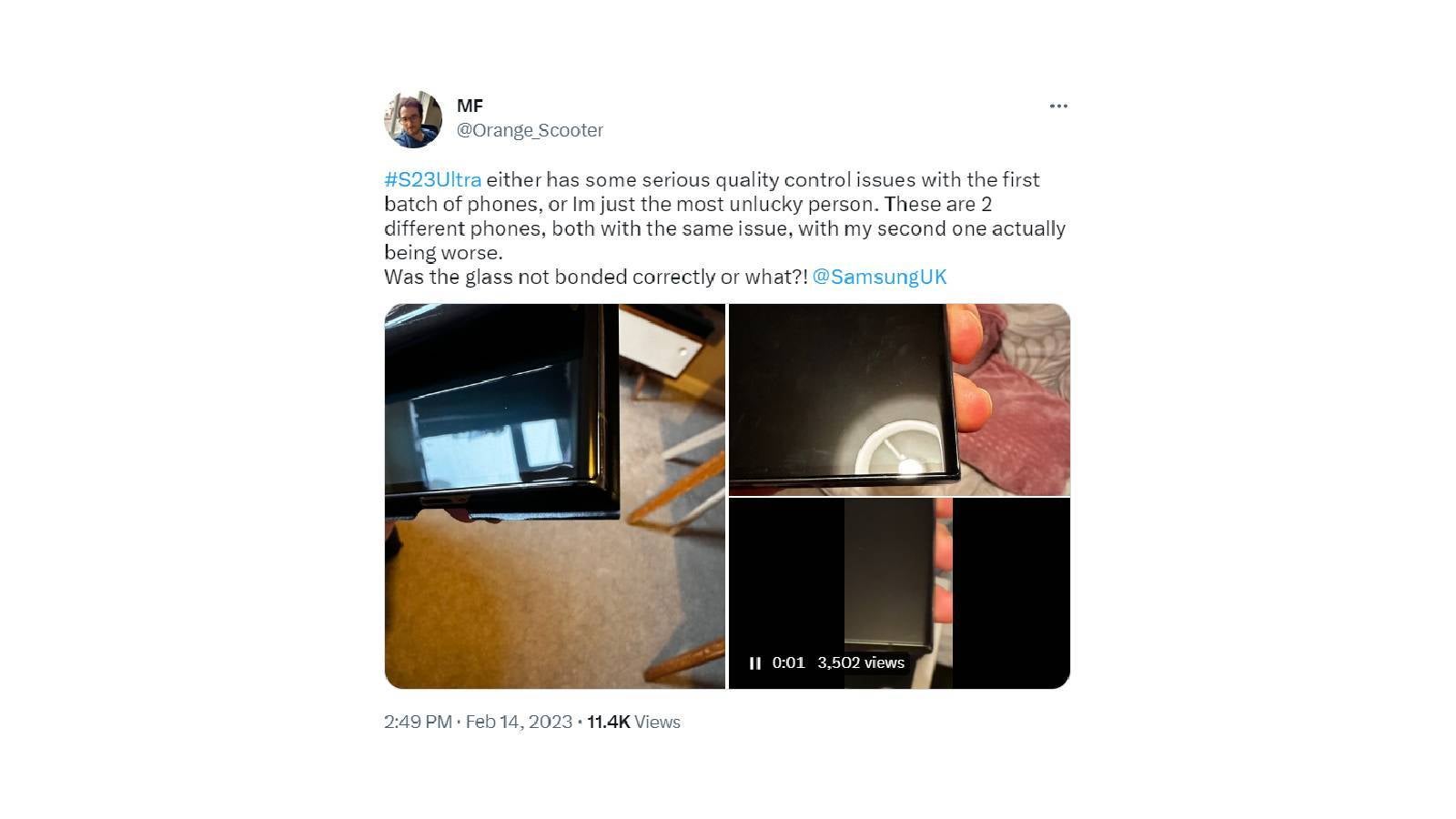 Fortunately, there is nothing to worry about. Responding to a Twitter user who had the issue on two Galaxy S23 Ultra devices, Samsung UK
explained
that this is not a fault and that some parts of the screen may appear to be pinched because the screen has several layers of glass that are glued together to ensure water tightness and dust tightness.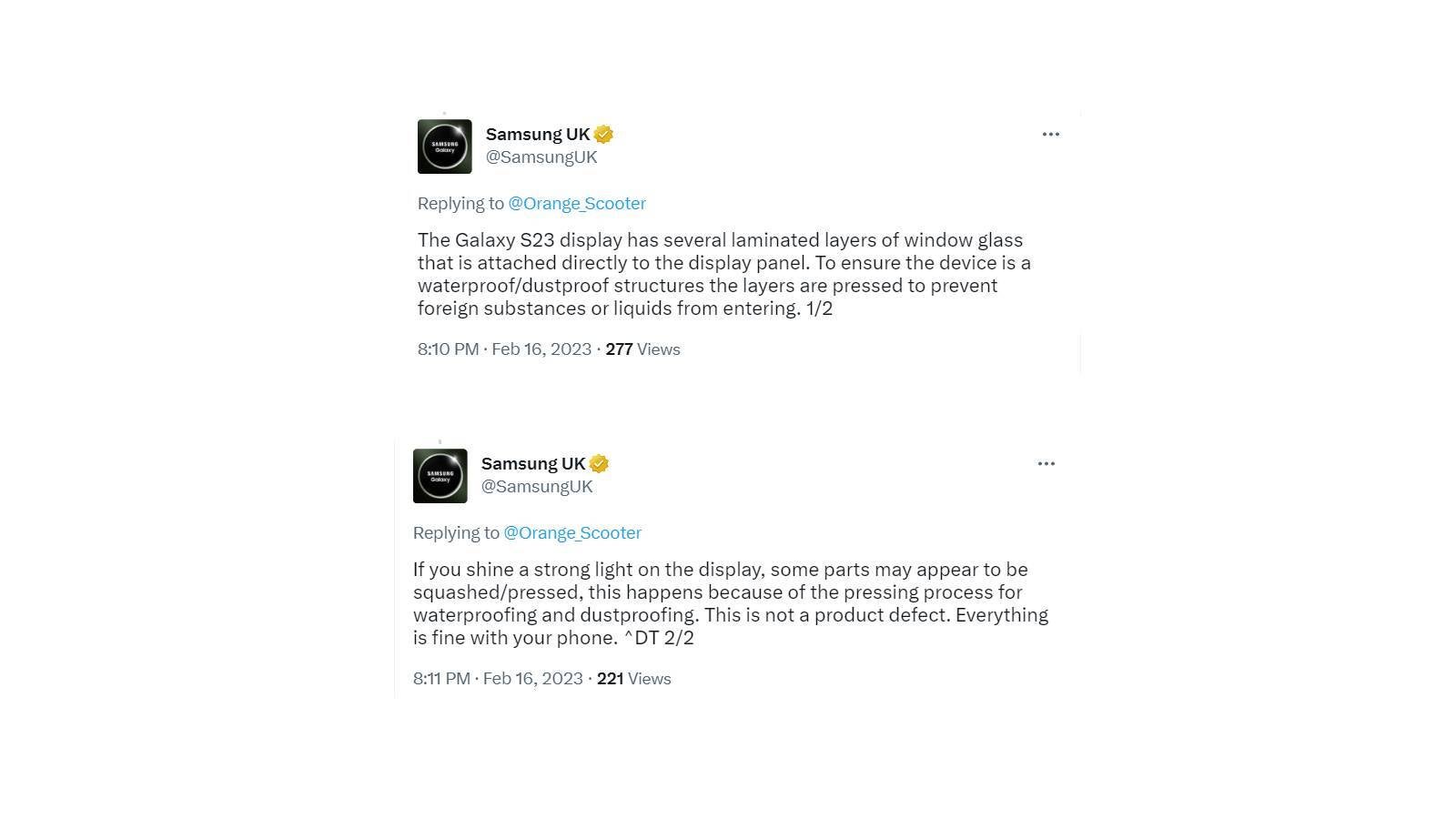 In short, while the bottom corners of the Galaxy S23 Ultra may lead you to believe that the product is defective, it is not. In most cases, you have to look closely or shine to notice the problem, and some users don't mind.
In fact, this so-called problem is a common occurrence on Samsung phones, and the company even has one separate page to explain that traces of stacked lines on the screen are not a product defect.
The screen is made up of many different layers of components pressed together to protect it from water and dust. The refraction of light can cause the screen to appear distorted.
The display panel is composed of many layers of components, including surface-tempered glass, which is directly covered on the display panel. It adopts a waterproof/dustproof structural design, which can effectively prevent the ingress of foreign objects or liquids. All Samsung products have passed strict internal quality controls. The screen panel is a component that consists of several components (surface tempered glass, dustproof, waterproof layer…), Under strong light, lines after light refraction can be seen at certain angles. This is a normal phenomenon and does not affect the function and service life of the product, feel free to use it.
Aesthetically, the Galaxy S23 Ultra may seem like a very iterative update, but it packs a ton of improvements, including the new custom Snapdragon 8 Gen 2 chip, 200MP camera and long battery life. It has turned out to be very popular with early buyers and if the momentum continues it will be one of them best phones in 2023.