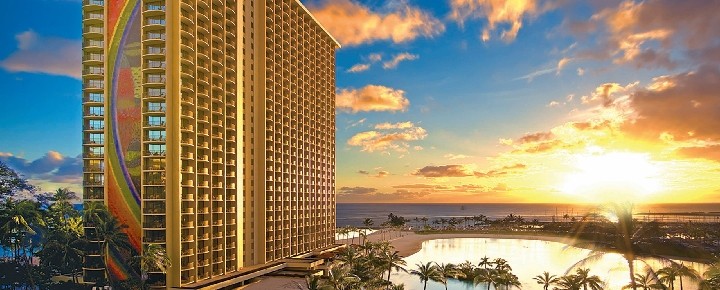 We hear it all the time. The suggestion is that Hawaii rips off its visitors. The reality is not as some commentators want to portray it, and it is far more complicated than that.
Countless people have blamed the state for the high cost of travel to Hawaii and questioned what it does with their hard-earned dollars. And there's no two ways about it, the cost of Hawaii vacations (and non-Hawaii vacations) has skyrocketed. We also see it when you plan trips outside of Hawaii instead of your trips to Hawaii.
Why Hawaii Visitors' Money Doesn't Always Help Hawaii.
Sure, we'd like to think that at least a good portion of the money we spend on a hard-earned vacation would go back into the local economy. Ideally, it would help local businesses and, in doing so, offset the negative impacts of Hawaii tourism.
However, that is not exactly what is happening. Most of the money spent in Hawaii does not stay in Hawaii. For the most part, it ends up lining the pockets of large corporations with little to no Hawaii connection. However, that is true of so many other visitor destinations everywhere, and it comes at a time when global tourism is more than ever before eroding the quality of life in places from Hawaii to Barcelona, ​​Greece and elsewhere.
Where you live matters.
When it comes to lodging in Hawaii, corporate hotels return far less to the local economy than locally owned ones. It's just not hard to figure out. Search for who owns the XYZ hotel and you will soon know where it is. See the example below.
Locally owned hotels and vacation rentals retained more than 90% within the local economy. However, we must point out that non-residents own the majority of vacation rentals in Hawaii.
Support Hawaii through where you eat, live and shop.
You can't fully support locally, but you can go a long way in helping Hawaii.
To support local, look for Hawaii-owned companies instead of national businesses. It helps move the needle toward a more sustainable Hawaii tourism product.
Seek out locally owned restaurants, especially those focused on locally grown food products. Shop at Hawaii Farmers Markets.
Be suspicious. Research. Don't assume anything is locally owned or produced; check and ask questions. For example, did you know that many inexpensive Hawaiiana souvenirs that visitors assume are from Hawaii are actually from the Philippines?
Car rental is more problematic because there is a level of comfort in renting from national brands. Turo has its own issues, but on the other hand, going more local could be an option.
Find and stay at Hawaii-owned hotels and vacation rentals.
Taxes, taxes, taxes. They stay here, somewhere…
However, the taxes you pay stay here in Hawaii, so it's up to the state what happens to that money. It's an area where you're likely to find a lot of agreement between visitors and residents. We don't all see where it's going. As you may know, Hawaii taxes everything, including food, and both residents and visitors pay all taxes, including those in accommodation. But that's beyond the scope of what we're discussing here, and Hawaii's taxation and use of tax dollars is certainly something we can all consider. Recently, a bill started moving through the Hawaii Legislature to implement a 33% lodging tax.
Why most of the money visitors spend in Hawaii doesn't stay here.
1. What about accommodation in Hawaii?
Large hotel chains are not owned in Hawaii. The money is shared between the owners, based elsewhere, and their management company. Not to say that many jobs are not created locally because they are. Are there high paying jobs? Mostly not. So simply put, much of the money visitors spend on hotel stays does not stay in Hawaii. And the prices charged are up to those companies, over which Hawaii has no control.
The featured photo above is of Waikiki's iconic Hilton Hawaii Village. Park Hotels and Resorts owns it. This company "is one of the largest publicly traded real estate investment trusts (REITs)." It's the norm rather than the exception, and a simple search for "who owns" yields this about virtually every Hawaii hotel.
When you stay at a vacation rental, there is a good chance that there is money left in Hawaii, depending on the circumstances. If you rent from listed, troubled Vacasa, that is not the case, whereas if you rent directly from a local management company or a Hawaii-based owner, far more of the money stays here. Also, keep in mind that there is a money split between the property owner and the vacation rental management company, and many, if not most, vacation rental home owners are not based in Hawaii. More than three out of four vacation rentals in Hawaii are believed to be owned outside of Hawaii.
2. Where does the money go to rent a car in Hawaii?
The same applies to Hawaii car rental. These multinational companies have cars and employees in Hawaii, but again, most of the profits are exported and the jobs created are mostly not high level.
3. What about Hawaii restaurants, grocery stores and farmers markets?
Some restaurants, even chains, are locally owned. But that is not always the case. An example is Roy's restaurants, which are Hawaiian-owned.
And speaking of food, most of the food sold and consumed in Hawaii is not produced here.
Grocery stores are generally unclear in terms of ownership. While there's no doubt about it when you go to a Hawaii Safeway, local stores are more confusing. Hawaii's Times Markets, for example, is owned by Tokyo-based Don Quijote Holdings Co., Ltd. Foodland grocery stores, on the other hand, as well as KTA Super Stores, is a Hawaii-based company and always has been. ABC Stores is owned by Hawaii.
Therefore, food money from a grocery store or a restaurant is often on its way straight out of Hawaii.
That's not true at the Hawaii Farmers Markets, where most of the money stays on the island.
4. Hawaii activities are usually local businesses.
Most of the activities are likely to be owned and operated by the island. It's an industry you can generally be sure of. Buy them directly from the supplier instead of via TripAdvisor's Viator.
5. Hawaii plane tickets, not so much.
The only airline with a strong Hawaiian base is Hawaiian Airlines. While other airlines, including Southwest, United and others, maintain significant numbers of Hawaii employees, as with hotels, the jobs created in Hawaii are, for the most part, not high-level. Hawaiian remains the largest private employer in Hawaii and nearly all of their team of approximately 7,000 employees at all levels are based here. So it keeps a much larger part of the money in the state. But as we've mentioned, even Hawaiian is a registered Delaware corporation, not a Hawaii corporation. And their call center is outsourced to the Philippines.
We look forward to your thoughts. Can you share examples of ways you've been able to help Hawaii by thinking locally instead of globally?
Disclosure: We receive a small commission on purchases from some of the links on Beat of Hawaii. These links cost you nothing and provide the revenue necessary to provide our website to you. Mahalo! Privacy Statement and Disclosures.