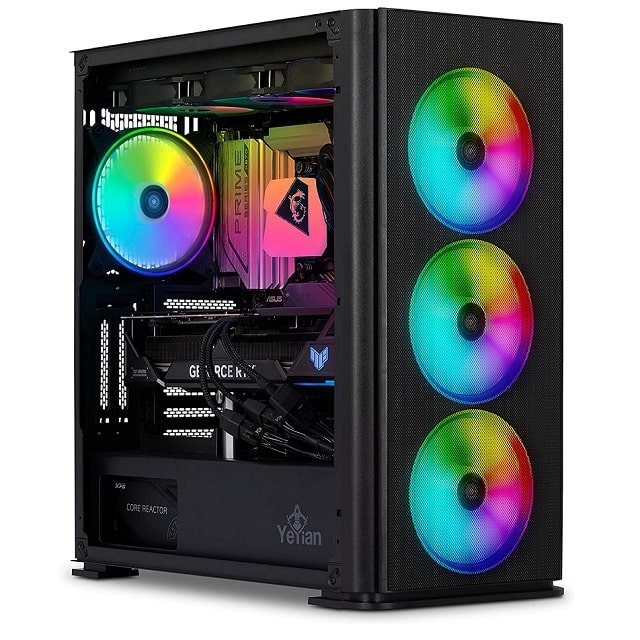 AMD's new Ryzen 9 7900X3D and 7950X3D desktop processors are getting rave reviews for their impressive gaming performance, and PC enthusiasts are scrambling to get their hands on them. Intel should be pretty worried about these chips!
If you want to own a PC powered by one of these new processors, but you don't feel like building a computer yourself, I have some fantastic news. Today, YEYIAN is launching a trio of pre-built ODACHI gaming PCs powered by these new AMD chips. Although these computers are quite expensive, they are also very impressive – both aesthetically and from a specification perspective.
"These new additions to the flagship ODACHI gaming PCs are designed to meet the varying demands of professional gamers, content creators and streamers. Powered by the latest AMD Ryzen 9 7900X3D and 7950X3D gaming processors with next-generation AMD 3D V-Cache. The new ODACHI gaming desktop PCs are integrated with the latest AMD RX 7900XTX and NVIDIA RTX 4000 series graphics cards, supporting the fastest DDR5 6000MHz memory and Gen4x4 M.2 NVMe SSD for unmatched system performance and reliability," says YEYIAN.
The company adds, "ODACHI 795DC-490, ODACHI 790DC-480 and ODACHI 790DC-79W gaming PCs are tailored for hardcore gaming, visual content or live streaming performance, based on AMD's latest Ryzen 9 X3D platforms and AMD /NVIDIA's latest graphics card these three gaming desktop PCs are equipped with a 32GB DDR5 6000MHz DRAM kit and a 2TB/1TB NVMe Gen4x4 SSD for extreme system performance and ultra-low game latency.Also, these ODACHI gaming desktop PCs are built with a 360 mm AIO water cooler and four 14 cm ARGB cooling fans."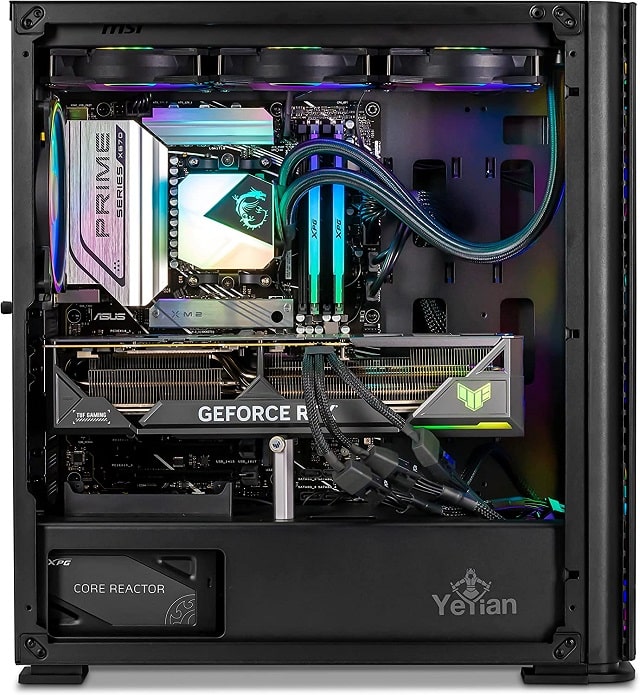 YEYIAN shares specifications and prices below.
Model
ODACHI 795DC-490
ODACHI 790DC-480
ODACHI 790DC-79W
processor
AMD Ryzen 9 7950X3D
AMD Ryzen 9 7900X3D
AMD Ryzen 9 7900X3D
CPU COOLER
YEYIAN AIO – 360mm
YEYIAN AIO – 360mm
YEYIAN AIO – 360mm
MB BRICK SET
X670 platform
B650 ATX platform
B650 ATX platform
MEMORY
32GB – DDR5 6000MHz
32GB – DDR5 6000MHz
32GB – DDR5 6000MHz
GPU
NVIDIA GeForce RTX 4090
NVIDIA GeForce RTX 4080
AMD RX 7900XTX
POWER
1000 watts 80+ gold
850 watts 80+ gold
850 watts 80+ gold
Storage
2TB – NVMe Gen.4 SSD
2TB – 3.5″ hard drive
1TB – NVMe Gen.4 SSD
1TB – NVMe Gen.4 SSD
Olympics
Windows 11 Home
Windows 11 Home
Windows 11 Home
MSRP
$4199
$3,199
$2,999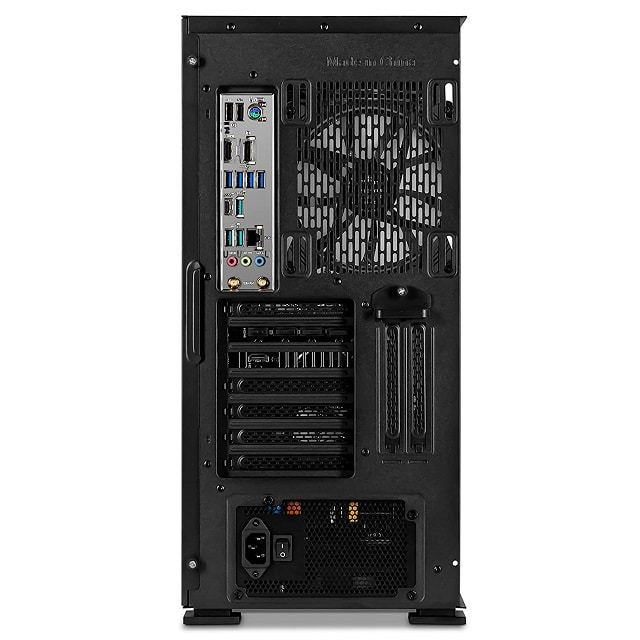 All three YEYIAN ODACHI prebuilt gaming PCs can be purchased using the links below. If you decide to buy one, we invite you to share which model you chose in the comments below.
Please note: Some of the links above may be affiliate links, which means that we, or our authors, may receive payment if you purchase one of these items (or other items) after clicking on them.